ATN PS40-2IA Day/Night System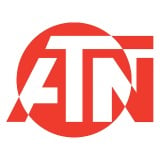 This product is no longer available
-Easily changes daytime scope to Night Vision
-Mounts in front of daytime scope, no re-zeroing required
-Multi-coated all-glass optics
-Fast catadioptic front lens system
-Equipped with remote control
-Powered by a single alkaline AA or 123A lithium battery
-Battery life check system
-Large 40 mm eyepiece/output window
-Bright Light Cut-off System
-Included Quick Release Mount
-Optional Scope Mounting System for coupling to the objective of the day scope (47...58,7 mm diameter)
-Resistance to severe conditions
-Automatic Brightness Control
-Limited Two-Year Warranty
ATN PS40-2IA Day/Night System description
The ATN PS40 series are attachment scopes built to easily connect to a daytime riflescope, quickly and very efficiently while, at the same time, offering an incredible 40 mm eye piece for increased vision ability. These scopes have been specifically designed to be easy and extremely fast to set up, so that you don't have to worry about fitting your night vision scope when you are on the field. No re zeroing is necessary with these scopes, making it supremely easy and stress free to switch between your daytime riflescope and the ATN PS40. This is just part of what makes the ATN PS40 such a robust series of night vision attachment scopes.
This scope comes with a Quick Release Mount, meaning that it can be removed and replaced with your regular daytime scope in under thirty seconds. This kind of turn around in scope replacement is absolutely necessary for the professional who needs to be able to use his scope all the time and doesn't want to waste time switching between day and night vision technology. The ATN PS40 is designed to be quick and easy in attachment and detachment, so you can stay focused on more important matters no matter what.
The model you are currently viewing is the ATN PS40-2IA, which offers a Generation 2+ image intensifier tube and a resolution of 40/50 lp/mm. For those interested, there is also a Generation 3 PS40 model available.
It has a Total Darkness Infra Red System as well, meaning that even in tight corners and situations where you do not have any light to amplify, the trusty ATN PS40-2IA will not leave you high and dry. You will be able to use infra red technology to sustain visibility. This technology is priceless in a night vision scope, especially an attachable one.
The ATN PS40-2IA also has an f/1.44 lens system. It also brags Automatic Brightness Control as well as a Bright Light Cut Off, these add functionality that make it easy to keep your lens in good condition and make sure that you get a long life out of your night vision attachable scope. The night scope is waterproof, as well.
The ATN PS40-2IA offers 60 hours of battery life and weighs 1.85 pounds.
It comes with a two year warranty.
As with all our Night Vision and Thermal Imaging devices, Night Vision Guys offers competitive pricing on the best devices. The high quality of these devices guarantees that they will meet your expectations and serve you well. Buying these units from NightVisionGuys.com guarantees quick handling as well as excellent service and price.
Gen 2 Night Vision
Please note that most high end night vision devices are built per order. It may take 3-5 days or more for your order to ship. If timely shipping is important to you, please, contact us to verify availability prior to ordering.
2nd generation is primarily used by law enforcement or for professional applications. This is because the cost of a 2nd Gen. unit is approximately $500.00 to $1000.00 more then a 1st Gen. The main difference between a 1st and a 2nd generation unit is the addition of a micro-channel plate, commonly referred to as a MCP. The MCP works as an electron amplifier and is placed directly behind the photocathode. The MCP consists of millions of short parallel glass tubes. When the electrons pass through these short tubes, thousands more electrons are released. This extra process allows 2nd generation units to amplify the light many more times then 1st generation giving you a brighter and sharper image. 2nd Gen. IIT standard 2nd generation tubes are high quality with exceptional brightness and resolution. Each tube has a micro channel plate, multi-alkaline photocathode with built-in power supply.
2nd Gen. IIT Features:
• Photo Cathode type: Multi-Alkali
• Resolution from 40 to 45 lp/mm
• Signal-to-Noise Ratio from 12 to 20
• 5,000+ hour tube life
Delivery Time and Manufacturing Process for ATN PS40-2IA Day/Night System:
Most of our manufacturers do not keep products like ATN PS40-2IA Day/Night System assembled on the shelf. Night Vision tubes are kept separate from the body of the unit. When the order is placed, the manufacturer starts the order processing and assembly process which includes the following:
Order processing

- we collect all the necessary information including address and phone numbers. We also make sure that our customer ordered the correct product for their needs and that the product can be exported by US law to the country of destination. In some cases a signed export compliance form is required.

QC

- in this step the manufacturer will inspect all individual parts which will be used to assemble the night vision device for any defects.

Production & Assembly

- during production, all the parts are put together. Night Vision tubes in inserted into the body of the unit and all the complex electronics for the device are connected. This process takes place in a special lab called the "clean room" as even a small speckle of dust can cause undesired optical effect.

QA

- one the night vision device is assembled, it goes through a rigorous testing process to make sure it meets all the expected specifications and all parts function as expected. For this most manufacturers have a special "dark room" designed to allow testing of the units without causing incidental damage to the night vision tube by exposure to bright light.

Packaging

- this is a key process as well. In most case your night vision device will be shipped to you directly from the manufacturer but sometimes needs to be sent to us first. In either case items need to be packaged securely to avoid any kind of damage during transportation.

Shipping

- as described above items will most of the time ship from the manufacturer. For most domestic orders (unless shipping to POB or AFB) a premium shipper like FedEx or UPS will be used.
Only by following the above steps can we along with our manufacturers bring you - our customer - night vision products of highest quality, However as you can understand the above process can take several days to complete. For example if your device fails QA, the entire process restarts. Also at QC stage a manufacturer may realize that the tube they have in stock has a defect and a replacement tube needs to be ordered. Due to the complexity of this process, it is prudent to expect 3-4 business days for production and handling of the purchased device. Keep in mind that this process is designed to guarantee your satisfaction with the night vision device of your choice. It occasionally possible to expedite the process for urgent orders but addional fees or other restrictions may apply.
Technical Specifications
Total Darkness IR System
Yes
"SMART" Technology
No
IIT Generation
2+
Photocathode Type
Multi-Alkali
Resolution
40-50 lp/mm
Figure of merit
<1000
MTTF - Mean Time Before Failure
5,000 hours
Magnification
1x
Lens System
F1:1.44, 80mm
Proshield Lens Coating
Yes
FOV
12°
Exit Pupil
40 mm
Range of Focus
10 m to infinity
Diopter Adjustment
No
Controls
Direct
Remote Control
Yes
Automatic Brightness Control
Yes
Bright Light Cut-off
Yes
Infrared Illuminator
Detachable IR450 (optional)
IR Indicator
Yes
Low Battery Indicator
Yes
Power Supply
1 x 1.5V AA type battery or
1 x 3V CR123A type battery
Battery Life
60 hours ( 3 V )
30 hours (1. 5 V )
Reticle System
No
Windage & Elewation Adjustment
No
Environmental Rating
Waterproof
MIL-STD-810
Yes
Operating Temperature
-20 to +50 °C
Storage Temperature
-50 to +50 °C
Dimensions
177 x 85 x 83 mm
7.0" x 3.4" x 3.3"
Weight
0.84 kg / 1.85 lbs
Warranty
2 years
Questions on ATN PS40-2IA Day/Night System
No questions asked yet
Ask Your Own Question