NV Depot | Night Vision Parts | Night Vision Guys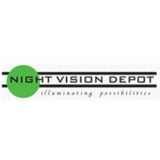 Night Vision Depot is the source for the highest quality US manufactured night vision binoculars, monoculars, weapon sights, night vision parts and service.
Sole distributor of Harris/Exelis night vision tube in the United States, NV Depot has access to the absolute best night vision components on the market. This allows them to manufacture amazing goggles and monoculars for a fraction of the price. Another aspect which sets NV Depot equipment apart from other brands is their 10 years warranty on their key models.
From standard PVS14 and PVS7 formats to the proprietary Micro monocular and NVD-740 and D-760 riflescopes all night vision equipment by NV Depot can be found right here and as always at the best possible price. If you are inthe market for a night vision device, Night Vision Depot products should be at the top of your shopping list.