Armasight MCS Tan Red Dot Sight
Model no:
DAS01XX25MCSTAN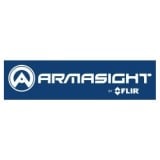 This product is no longer available
This reflex sight can be used on rifles as well as hand guns. Armasight MCS sports an automatic brightness sensor with manual override switch to max. MCS comes with a special anti glare cap as well as protector cap.
A switch able 3.5 MOA dot to 20 MOA ring reticle pattern
Automatic brightness control of the reticle based on the target area brightness
True night vision compatible mode
Riflescope mounted or weaver mounted variations
Export of this product outside of the United States of America is not allowed and is controlled by the US Department of State
Armasight MCS Tan Red Dot Sight description
The MCS has been specifically designed for use a low profile, high performance 1X solution for a variety of weapon mounted accessories including high power rifle scopes, night vision devices and other combat optics. The functionality is designed around standard red dot sights.
Technical Specifications
Magnification: 1x (unity)
Exit Pupil (mm): 20x15
Eye Relief from (mm): 100 to 500
Parallax at 100 m (MOA): less than 0.5
Windage & Elevation Adjustment Range (°):±1.5
Windage Adjustment Accuracy : 1 click=1.5 MOA (45 mm at 100 m)
Elevation Adjustment Accuracy: 1 click=1.2 MOA (36 mm at 100 m)
Reticle Pattern Configuration: Red dot / Circle (interchangeable)
Reticle Pattern Size:
- dot (MOA): 3.5 (10 cm at 100 m)
- circle (MOA): 20 (60 cm at 100 m)
Reticle Brightness Adjustment: Auto / Manual (MAX or MIN positions)
Power Supply: 3V Lithium Battery (CR2032)
Operating temperature (°C): -40 to +50
Waterproof : 10 m for 1 hour
Mounting System : for Picatinny Rail or for ACOG 4x32 (Trijicon) riflescope
Dimensions (LxWxH, mm):
- ver. for Picatinny rail: 48 x 40 x 47
- ver. for ACOG 4x32: 48 x 44 x 52
Weight (g): 85
Questions on Armasight MCS Tan Red Dot Sight
---
Ask Your Own Question