ATN X-Sight-4k 5-20x Day-Night Digital Hunting Rifle Scope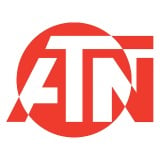 0% APR for 3 months or interest bearing for 6/12 months*
ATN X-Sight-4k 5-20x Day-Night Digital Hunting Rifle Scope
Ulta High Definition 4K Sensor
Record Video in 1080P 120fps
Night Vision
Wifi / Bluetooth
Recoil Activated Video
IR Illuminator Included
up to 18 hours battery life
Included accessories for ATN X-Sight-4K 5-20x digital night vision scope:
Scope Cover, USB-C Cable, 30mm Rings, IR Illuminator, Sun Shade, Rubber Eye Cup, QRG Manual
ATN X-Sight-4k 5-20x Day-Night Digital Hunting Rifle Scope description
ATN X-Sight-4k 5-20x Day-Night Digital Hunting Rifle Scope
With the recent explosion of technological advancements in night vision and thermal imaging space, we have come to expect cool new features every year.  ATN delivers on this expectation.  The new 4K line of ATN X-Sight riflescopes offers doubled processing capability, better sensors and view finder, full HD video and audio recording, smooth zoom, WiFi, GPS, and mobile app integration.  
These new digital night vision scopes will be building on legacy established by the X-Sight-II line.  As such we know that these digital scopes will be super capable, updatable via firmware upgrades, and offer the latest in digital night vision capability.
From ATN about XSight-4K 5-20x Digital night vision riflescopes:
Building on the success of the X-Sight II HD, we have developed a ground breaking new system surpassing all expectations. We are proud to present a new series of products that delivers a profoundly new experience! The ATN X-Sight 4k Day-Night Digital Hunting Rifle Scope offers an enhanced HD Night Vision Mode, higher resolution and faster optics that allow for a faster image to form on the new HD Display. Our New Ultra-Sensitive 4K Ultra HD Sensor and Duel Core Processor gives you the power to Record Video and simultaneously WiFi Stream to your smart phone! You wanted longer lasting power capabilities? You got it! The DGWSXS5204KP model includes a long lasting internal Lithium Ion Battery, allowing for up to 18 hours of power. The ATN X-Sight 4k Day-Night Digital Hunting Rifle Scope's classic design allows you to use your traditional 30 mm mounting rings, providing enough eye relief to use with any rifle you want. Sighting your scope has never been easier with our One Shot Zero feature. Plus, a slew of other features, you have come to expect from the ATN Smart HD Optics line.
The X-Sight 4K Pro Series is the future of optics, and the future is now!
Technical Specifications
| | |
| --- | --- |
| SKU | DGWSXS5204KP |
| Magnification | 5-20x |
| Field of view at 1000 yds | 240 ft (5°) |
| Sensor | ATN 4K M265 Sensor, 3864 (H) x 2218 (V) |
| Core | ATN Obsidian IV Dual Core |
| System Resolution | 600 lp/mm |
| Micro Display | 1280x720 HD Display |
| Eye relief | 90 mm |
| Video Record Resolution | 1080p @ 30/60/120 fps |
| Ballistic Calculator | Yes |
| WiFi (Streaming, Gallery, & Controls) | iOS & Android |
| Bluetooth | Yes |
| 3D Gyroscope | Yes |
| 3D Accelerometer | Yes |
| E-Barometer | Yes |
| Smart Range Finder | Yes |
| RAV (Recoil Activated Video) | Yes |
| Electronic Compass | Yes |
| Smooth Zoom | Yes |
| Night Vision Mode | Yes |
| Reticles | Multiple Patterns & Color Options |
| Microphone | Yes |
| Micro SD card | 4 to 256 Gb |
| Micro USB, type C | Yes |
| Mount | 30 mm Standard Rings (included) |
| IR Illuminator | Included |
| Battery life (Li-ion) | 18 + hrs |
| Battery type | Internal Lithium Ion Battery |
| Waterproof rating / IP rating | Weather resistant |
| Dimensions (body only) | 14.9"x3"x3"/ 379x76x76 mm |
| Weight | 2.2 lb / 1.01 kg |
| Warranty | 2 years |
Questions on ATN X-Sight-4k 5-20x Day-Night Digital Hunting Rifle Scope
---
Q: Do you offer laser range finder and remote for atn x sight -4k 5-20 x and the Ir that comes with it what ir level is it.
A: hi Wayne. Thank you for checking. We fixed the product description to include the technical specs as well as added all the correct accessories under the optional accessories tab. Naturally we offer both the range finder and the remote.
---
Q: When YOU CLICK ON SPECS NOTHING HAPPENS.
A: Hi Wayne. Thank you for pointing this out. This issue is resolved now. All technical specifications should be in place.
---
Q: Hi there really interested in ur product I'm on about buying a 308 and shooting a 1000 yards would this be ok to do this which scope would be the best 1 to do this and how do I go about ordering this product I'm from the uk
A: Hi Robert. The scope should be ok on a 308, however, 1000 yards is not a realistic range for a digital night vision scope. At night you would be maxed out around 150-200 yards. As far as ordering from us, you an either use PayPal to process your payment or do a bank transfer. We do not accept direct credit card payments from outside of the USA.
---
Q: Hi there thanks for your quick response but will it shoot a 1000 yards and what do you actually get with the scope do you get the whole package mounts and the whole package or do you just get the scope
A: Hi Robert. ATN X-Sight 4K digital riflescope includes the following: eyecup, sunshade, standard rings (2pcs.), L-shape ring, ring with picatinny rail, usb c cable, cover, lens tissue.
---
Q: heard these are available already? is that true? Ive been waiting for them to be available to get some reviews on them before purchasing one.. I hope they are going to live up to hype...
A: hi Dave. As far as we are being told by ATN x-sight-4k night vision scopes are expected in April. What we saw at the Shot Show was very impressive, however, it is different than taking one out to the field for a test run.
---
Q: What IR Illuminator is included with the scope? Important to know, don't want one that only shines 30-50 yards.
A: hi Donald. ATN included a standard long range illuminator. It covers you out to 100-120 yards. Naturally you can always supplement with an additional illuminator if you need more light.
---
Q: How does the "stock" illuminator compare to an 850 nm light (or is that what it is?) Thanks
A: Hi Scott. As per ATN, the X-Sight-4K night vision models ship with IR850 INFRA-RED ILLUMINATOR.
---
Q: Does ATN 4K Pro work only with 850nm illuminator or is there some possibility of 915nm? Do you plan to offer complete discounted set ATN 4K Pro + laser range finder ? Thanks
A: Hi Marcel. I am curious why you are specifically interested in 915nm illuminator. Are you hoping to get longer range? Or is it something else? We offer the best deals period! The more you buy the more of a deal you can expect. once you are ready, just email our sales guys at sales@nightvisionguys.com and they will make things happen for you.
---
Q: Hi what is the maximum caliber that can be used with the atn x sight 4k. i have a 9,3x62 caliber semi auto rifle. the rifle weight is 8,17 pound.
A: Hi Christer. The X-sight 4K scopes are rated for .308 as a good comparison level.
---
Q: Would the 4k pro hold up to the recoil of a 45-70?
A: Hi Steven. ATN X-Sights night vision scopes are rated up to a .308.
---
Q: I bought a xsight 4k 5-20x, i'm having a problem with the scroll roll in the scope, looks like it was disable, i can't use it, the zoom just work with the app, someone know what can i do to enable this scroll roll? Tnx
A: Hello Humberto Sorry to hear that you are having problems. You bought the scope from us? Do you remember when you bought it?
---
Q: How far is the scope good for in the daylight? 500 yards +??
A: Hi Seth. ATN X-Sight-4k 5-20x Day-Night can be sighted at around 500 meters for day time use.
---
Q: Have atn solved all the problems with the Atn 4k night vision scopes
A: hi Barry. ALL is a strong word. I am not sure that any electronic device with software is ever issue free. However, for the money these scopes do a great job and have an impressive set of features.
---
Q: Will the X-Sight 4 K pro series handle the 6.5 creedmoor?
A: Hi Tom. There should not be any problem since Creedmoor should have less recoil than a typical 308.
---
Q: You show the ATN Laser Ballistics 1000 being compatable with this scope. The manufacturer has stated that none of the Laser Ballistics rangefinders are compatable with the HD scopes. Personally, this was a really stupid decision on the part of ATN and most likely a money grab to force good customers to purchase another rangefinder if they already have a Laser Ballistics rangefinder. Can you confirm your information on your accessories tab for this scope?
A: Hi Gary. It is our understanding that the Gen 2 and higher HD scopes are compatible. Firmware upgrade may be needed. In general the Laser Ballistics laser rangefinder can be used with any scope just won't have the same connectivity features as it does with the X-Sights. You should hover verify with the manufacturer to be 100% sure.
---
Q: hi, i have the ATN 4k pro, i turned on the wifi on the scope , i found it on my android mobile wifi network. i connected to the scope wifi with the given password, it shows ( internet msy not be available) although i have full signsl on my mobile. please advise.
A: Hi Georges. Did you purchase the scope from us? Have you tried contacting the manufacturer?
---
Ask Your Own Question