Armasight N-15 GEN III Alpha Night Vision Goggles
Model no:
NSGN15000136DA1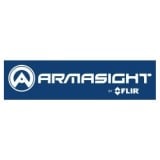 This product is no longer available
Redundant dual-tube design
True stereoscopic vision
Lightweight & compact
Head or helmet mountable for hands-free operation
Automatic brightness control
Bright light cut-off
Ergonomic, simple, easy to operate controls
Built-in Infrared illuminator and flood lens
Weather Resistant
Utilizes single CR123A lithium or AA battery
Adaptable for use with cameras
Limited two-year warranty
Armasight N-15 GEN III Alpha Night Vision Goggles description
From Armasight about N-15 Gen 3 Alpha Night Vision Goggles NSGN15000136DA1:
The Armasight N-15 is a dual-channel night vision goggle system. The N-15 uses optics that are equal to or better than current Military night vision units, built into a tough, compact, and ergonomic composite housing. The Armasight Nyx-15 can withstand saltwater, rain, high humidity, and temperature extremes, and still provide unsurpassed levels of performance. For hands-free use, it can be worn on the included flip-up head mount or optional universal helmet mount, both of which have a built-in mechanism that will automatically turn the unit off when it is flipped up. The N-15 goggle is equipped with automatic brightness control, bright light shut-off circuitry, and a spot/flood built-in IR illuminator. The N-15 is equipped with LED indicators that are displayed on the screen of the eyepiece to alert the user of a low battery, or to indicate that the IR is turned on. The dismounted goggle can also be utilized as an excellent long-range viewer with an optional 3x a-focal lens. The Armasight N-15 utilizes two image intensifier tubes. This dual tube design provides increased depth perception and outstanding clarity. The Armasight N-15 is a high-standard night vision device that will meet the requirements of the most demanding law enforcement officer, military professional, or casual civilian user.
From Night Vision Guys about N-15 Gen 3 Alpha Night Vision Goggles NSGN15000136DA1:
Another new model for 2014, N-15 is planned to become the workhorse of the Armasight night vision goggle line.  The dual tube variant of the N-14 multipurpose monocular, this dual tube night vision goggle offers high quality optics in rugged and ergonomically convenient body.  The body of this device is very well built and is designed to last through use in any kind of terrain.  Bright light shut-off and automatic activation are great features to have in the field.  All this combined with a wide array of image intensifier tubes makes these night vision goggles suitable for almost every type of user.   
This particular model Armasight N-15 Alpha comes equipped with Gen 3 ALPHA night vision tube equivalent to ATN's generation 3A.  This tube, which is a hand-picked gen 3 tube with superb parameters, in combination with all the other features of this night vision device makes for a very capable unit.  Feel free to reach out to our sales staff for suggestions on appropriate intensification tube for your specific applications.
Each Armasight N-15 Dual Tube Night Vision Goggle ships with these included accessories:
Headmount Goggle-Kit

Instruction Manual with Warranty Card

Lens Cap

Lens Tissue

One Lithium Battery CR123A

Packing Box

Soft carrying Case
Technical Specifications
| | |
| --- | --- |
| IIT Generation | Gen 3 Alpha |
| Resolution | 64-72 lp/mm |
| Magnification | 1x |
| Battery Life | up to 40 Hrs |
| Lens System | F1.2, 27 mm |
| FOV | 40 deg |
| Range of Focus | 0.25 to infinity |
| Diopter Adjustment | -2 to +6 |
| Controls | Direct |
| Automatic Brightness Control | Yes |
| Bright Light Cut-off | Yes |
| Automatic Shut-off System | Yes |
| Infrared Illuminator | Yes (With Build-in Flood Lens) |
| IR Indicator | Yes (in fov) |
| Low Battery Indicator | Yes (in fov) |
| Power Supply | 1x CR123A 3V or 1x AA 1.5V |
| Environmental Rating | Weather Resistant |
| Operating Temperature | -40 to +50°C |
| Dimensions | 140 x 114 x 69 / 5.5 x 4.5 x 2.7 (LxWxH, mm/in) |
| Weight | 0.7 / 1.5 (kg/lbs) |
| Warranty | 2 Years |
Questions on Armasight N-15 GEN III Alpha Night Vision Goggles
No questions asked yet
Ask Your Own Question