NV Depot Night Vision Binocular-Monocular Kit 3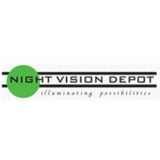 0% APR for 6 or 12 months or interest bearing for 36 months*
The Kit inculdes:
Bridge assy with 2 monocular assemblies
2 monocular adapters (no gain)
2 Eyepieces
2 Objectives
Standard BMNVD accessories
NV Depot Night Vision Binocular-Monocular Kit 3 description
Night Vision Depot night vision binocular/monocular is a quick detach night vision system. The BMNVD system consists of two Monobases, two Optical Pods and a Binocular Bridge that connects the pods. This NV Depot device provides far better tactical mobility to its user, because now you have binoculars and two monoculars that can be used separately. To use the device as an individual monocular, you need to attach an Optical Pod to a Monobase – these monoculars can then be mounted on a helmet or held with hands. Each optical pod is waterproof and has nitrogen purging to withstand rapid temperature drops. To use the monoculars as a binocular device the operator has to simply release optical pods from the monobase by pressing on the latching mechanism and then slide the pods into the Binocular Bridge. The Binocular Bridge has all the features you can see on standard night vision binoculars: interpupillary distance adjustment, low battery warning, IR LED, dovetail mount. Spring-loaded gold plated contacts that conduct power allow the BMNVD to be wire-free.
Questions on NV Depot Night Vision Binocular-Monocular Kit 3
No questions asked yet
Ask Your Own Question