Steiner LDI DBAL-I2 Dual Beam Visible Red Laser Black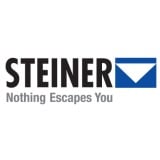 This product is no longer available
Steiner LDI DBAL-I2 Dual Beam Visible Red Laser Black
Fully Adjustable Windage / Elevation
Visible Aiming Laser
IR Laser
Powered By: One CR 123A Battery
Integrated Activation Switch
Quick Release HT Mount
Activation / Mode Selector
Switch Remote Cable Port
Steiner LDI DBAL-I2 Dual Beam Visible Red Laser Black description
Please note that some images we provide show the DBAL-I2 Dual Beam Laser with it's optional accessories.  Only the unit itself is being sold in this package.
The Steiner LDI DBAL-I² (Dual Beam Aiming Laser – Intelligent) Class 1 IR Laser is the first Mil Spec infrared aiming laser available to the commercial market. Class 1 IR lasers feature a 0.7mW rating which is eye safe and not restricted by the FDA. While this is a lower output than the standard 5mW+ IR lasers used by Warfighters and LE Professionals, it is perfectly adequate for targeting at ranges out to 450 yards. This encompasses most ranges at which users will engage targets during night shooting and training. Functionally, the DBAL-I² Class1 Laser features two output modes: Visible and IR. The Steiner LDI DBAL-I² IR Laser is 0.7mW while the visible is a full power Class IIIa laser. The Steiner DBAL-I² Class1 is available with either a visible red or visible green laser. The IR pointer is low powered to make it eye-safe, but will perform well out to 450 yards. The pointer is easy to spot and has a good divergence/shape. The IR pointer works well with a separate LED IR Illuminator at distances, but will become a bit harder to see at close range due to the splash back from the illuminator on walls. This is especially true with light-colored walls. However, it is still easily visible for targeting. The IR pointer is more easily seen in darker conditions. Just like visible pointers, the Class1 laser will tend to wash out the closer it gets to another light source. The Visible Pointer is available in two versions: Red or Green. These are both standard full-power Class IIIa lasers. Based on LDI's proven DBAL-I², the Class1 version has very few outward differences. The Class1 DBAL-I² utilizes the same exact body housing and optics package as its full-power brother. Physically, the housing is completely Mil Spec anodized precision machined Aircraft-Grade Aluminum with LDI's excellent HT Throw Lever Mount. These housings are extremely rugged, currently fighting on the front lines of the Global War on Terror. The Mount is a self-adjusting throw lever that is exceptionally strong and requires no tools to adjust for out of spec rails. The only outward difference between the Class1 and standard models are the power setting markings. The DBAL-I² Class1 has markings for High/Low Visible and IR Pointer that allow for 0.7mW high and .2mW low. In the past, some small-time companies have attempted to build home-made modified IR lasers and sell them on the tactical market. These units did not hold zero and were generally poorly constructed- more suited to toys. Now, for the first time ever, a major government contractor is producing civilian-legal IR lasers in quality Mil Spec housings. Finally, the commercial market has something readily available at affordable prices.
Package inclues:
Laser Devices DBAL-I2 Dual Beam Eye-Safe Infrared Laser and Visible Laser
(Optional accessories shown in some of the images are not included) 
Technical Specifications
LASER SPECIFICATIONS
Laser Type
Visible Red Laser <5mW: Class IIIa
IR Laser <5mW, <50mW: Class IIIb
Adjustable IR Illuminator <5mW, <50mW, <200mW: Class IIIb
Power Output (Hi / Lo)
Visible Laser: <5mW / <1mW
IR Laser: <50mW / <1mW
IR Illuminator: <50mW / <1mW or <200mW / <5mW
Wavelength
Visible Red Laser: 635nm
IR Laser <5mW: 850nm
IR Laser <50mW: 835nm
IR Illuminator: 835nm
Full Angle Beam Divergence
Visible Red Laser: <0.8 mRad
IR Laser: <0.8 mRad
Adjustable IR Illuminator: ~1.0 to 195 mRad
*Range/Visibility (High Power ~ Night/Day)
Visible Red Laser: 250m / 5m
IR Laser: 1000m
IR Illuminator: <50mW = 1000; <200mW = 2500m
TEMPERATURE
Visible Red Laser: -40°C to +65°C
IR Laser: -40°C to +65°C
IR Illuminator: -40°C to +65°C
Battery (model dependent)
1 x CR123A or 1 x AA
Battery Life (model/mode dependent)
MECHANICAL SPECIFICATIONS
Limited Warranty
1 year
Material
Aircraft aluminum 6061-T6 / MIL-SPEC Type III hardcoat anodized
Weight (with CR123A battery)
7.2 oz / 201.3 grams
Size
L 3.5 in x W 2.75 in X H 1.75 in
L 8.9 cm x W 7 cm x H 4.4 cm
Environment
Waterproof to ≥5 meters
Specifications may change without notice.
*Range may vary depending on light conditions.
Questions on Steiner LDI DBAL-I2 Dual Beam Visible Red Laser Black
No questions asked yet
Ask Your Own Question