ATN X-Sight-4k 3-14x Pro Smart Day and Night Vision Hunting Rifle Scope - Mossy Oak Elemants Terra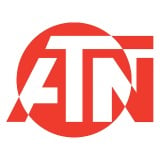 0% APR for 3 months or interest bearing for 6/12 months*
ATN X-Sight-4k 3-14x Pro Smart Day and Night Vision Hunting Rifle Scope
Ultra High Definition 4K Sensor
Record Video in 1080P 120fps
Night Vision
Wifi / Bluetooth
Recoil Activated Video
IR Illuminator Included
up to 18 hours battery life
Included Accessories for ATN X-Sight-4K 3-14x Pro Digital Night Vision Scope:
Scope Cover, USB-C Cable, 30mm Rings, IR Illuminator, Sun Shade, Rubber Eye Cup, QRG Manual
ATN X-Sight-4k 3-14x Pro Smart Day and Night Vision Hunting Rifle Scope - Mossy Oak Elemants Terra description
ATN X-Sight-4k 3-14x Pro Smart Day and Night Vision Hunting Rifle Scope
ATN is betting big on 2018.  Around the Shot Show they will release a new line of digital nightvision scopes currently known as 4K.  These day/night and day only hunting scopes will be adding the latest technological advancements to the ever popular X-Sight HD base.
From ATN about ATN X-Sight 4K Pro 3-14x:
Building on the success of the X-Sight II HD, we have developed a ground breaking new system surpassing all expectations. We are proud to present a new series of products that delivers a profoundly new experience! The ATN X-Sight 4k 3-14x hunting rifle scope offers an enhanced HD Night Vision Mode, higher resolution and faster optics that allow for a faster image to form on the new HD Display. Our New Ultra-Sensitive 4K Ultra HD Sensor and Duel Core Processor gives you the power to Record Video and simultaneously WiFi Stream to your smart phone! You wanted longer lasting power capabilities? You got it! The X-Sight 4K Pro Series includes a long lasting internal Lithium Ion Battery, allowing for up to 18 hours of power. The ATN X-Sight 4k 3-14x hunting rifle scope's classic design allows you to use your traditional 30 mm mounting rings, providing enough eye relief to use with any rifle you want. Sighting your scope has never been easier with our One Shot Zero feature. Plus, a slew of other features, you have come to expect from the ATN Smart HD Optics line.
The ATN X-Sight 4K Pro Edition is the future of optics, and the future is now!
Technical Specifications
| | |
| --- | --- |
| SKU | DGWSXS3144KPET |
| Magnification | 3-14x |
| Field of view at 1000 yds | 460 ft (9°) |
| Sensor | ATN 4K M265 Sensor, 3864 (H) x 2218 (V) |
| Core | ATN Obsidian IV Dual Core |
| System Resolution | 600 lp/mm |
| Micro Display | 1280x720 HD Display |
| Eye relief | 90 mm |
| Video Record Resolution | 1080p @ 30/60/120 fps |
| Ballistic Calculator | Yes |
| WiFi (Streaming, Gallery, & Controls) | iOS & Android |
| Bluetooth | Yes |
| 3D Gyroscope | Yes |
| 3D Accelerometer | Yes |
| E-Barometer | Yes |
| Smart Range Finder | Yes |
| RAV (Recoil Activated Video) | Yes |
| Electronic Compass | Yes |
| Smooth Zoom | Yes |
| Night Vision Mode | Yes |
| Reticles | Multiple Patterns & Color Options |
| Microphone | Yes |
| Micro SD card | 4 to 256 Gb |
| Micro USB, type C | Yes |
| Mount | 30 mm Standard Rings (included) |
| IR Illuminator | Included |
| Battery life (Li-ion) | 18 + hrs |
| Battery type | Internal Lithium Ion Battery |
| Waterproof rating / IP rating | Weather resistant |
| Dimensions (body only) | 13.8"x3"x3"/ 350x76x76 mm |
| Weight | 2.1 lb / 0.94 kg |
| Warranty | 2 years |
Questions on ATN X-Sight-4k 3-14x Pro Smart Day and Night Vision Hunting Rifle Scope - Mossy Oak Elemants Terra
---
Q: Always good to see new versions on the way, but the one thing that needed improving that isn't on your list is battery life!! Any whispers on that? ATN have to get that right for future models - carrying external battery packs with wires getting in the way is not great.
A: Hi Jon. Spoke to soon. Take a look at the latest updates on the product. We just got the latest info from ATN and they are promising 18 hour life on the battery. We also have the pictures and other info. Enjoy!
---
Q: What would the deposit be on this scope. I noticed it said shipping wouldn't start until April on preorders. Im not sure how many preorders you have so can you tell me if I preorder the scope this week Feb 12 how long do you think it would take before I get it ?
A: Hi Jack. I cannot give you an exact answer on timing since we do not know for sure how many units we will receive. If you order now you will most likely be in the first batch, but I can't even promise that the first batch will be in early April as it all depends on FLIR. In terms of deposit, you can place 10%. This is only possible by contacting our sales team via sales@nightvisionguys.com. If you pre-order via the site, you will be charged the full price.
---
Q: Why does the price not reflect the 549 sale price when I try to buy ?
A: Hi Daren. It is not clear from your question what sale you are trying to apply to your purchase of this digital riflescope. Did you receive a coupon?
---
Q: Hi will your company ship the atn 4 k pro day night scope to Namibia ? What would the total cost be if you do ship to Namibia ?
A: Hi Johan. I am afraid night vision scopes are not exportable to Namibia.
---
Q: When charging atn x 4K pro how do I know it's charging?
A: Hi Robert. Sorry for the late response. We missed your question somehow. There is an indicator light on the charger which shines red or green.
---
Q: How do you know if the scope is charging? Previous answer talked about a charger with indicators but it did not come with a charger. Only a cable? All videos I watched and manuels do not show a charger in the accessory list?
A: You are correct. There was a mistake made there and we will update it. The best way is probably to look at the battery life remaining via the eye piece.
---
Q: Hi Guys are these still exportable to New Zealand ,thanks
A: Hi Brian. As far as we are aware they are. Was there some change that you are aware of?
---
Q: I can't tell if it's charging or not. I've tried multiple 2.0A chargers and after being plugged in over night it still shows 2/3 battery; however, when I am using it the battery doesn't seem to deplete. What's the word there?
A: Hi Caleb. Firstly, i would like to let you know that there was a Firmware update released. You can find it here: https://www.atncorp.com/firmware. In terms of what you are experiencing, I have not heard this from other customers so the best thing is probably to reach out to ATN directly to see if they are familiar with this issue.
---
Q: how long do you need to charge the battery? shall i inspect it every one hour to look at the battery life remaining via the eye piece as mentioned in your above reply? give us please at least estimation time . does it switch off automatically after battery is charged or it will be damaged if leaving it on charge for more than is requested?
A: Hi Georges. We do not have this specific information. It is probably best to get in touch with ATN technical support to get the most accurate answer. Their number is 1-800-910-2862
---
Q: can i turn on the atn x 4K pro when it is charging or it will damage it, thank you for the above answer.
A: Hi Georges. There should not be any impact from turning the unit on while charging.
---
Q: please recommend us for an adapter for ATN 4k pro with indicator light on the charger which shines red or green, too much in the market but may be you know the best, thank you.
A: Hi. The key is to have 2 AMPS output. As long as it is a good brand that is not going to have the current jumping will be fine.
---
Ask Your Own Question