Best Night Vision Rifle Scopes for AR15 and other Tactical Rifles
One of the most common questions we get asked by our customers is to suggest the best night vision riflescope for their tactical rifle setup.  The answer to this question is not simple.  There are many factors involved in this decision.  On this page we will outline several night vision scope reviews and point out their strengths and weaknesses. Then you decide.  No matter which tactical scope you decide to buy for your AR15 type rifle, rest assured that you will receive the best possible service and lowest possible price when shopping with the Night Vision Guys. All of the above night vision infrared scopes will work very well on a tactical rifle such as AR15 or AR10 platforms.
Best Night Vision Rifle Scope for AR15 in $550 to $2000 range.
If your budget for a tactical night vision scope is limited, you will still have some great choices between digital night vision or lower-end Generation 2 image intensification or budget level thermal imaging scopes. This means that your target range will be within 75-100 yards with thermal, up to 250 yards with digital and 350 yards with Gen 2 night vison.  If this is acceptable, then please consider following popular choices... 
Sightmark Photon RT 4.5-9x42S Digital Night Vision Riflescope

 - this day or night vision scope is based on 768x576 CMOS and 640x480 LCD. You get a lot in this digital riflescope for the money – LED IR for total darkness, Wi-Fi, digital zoom, 6 MOA/MRAD reticle choices. Shockproof and water resistant it can be mounted on AR15 flattop with most 30mm aftermarket rings.  Excellent budget choice for $550.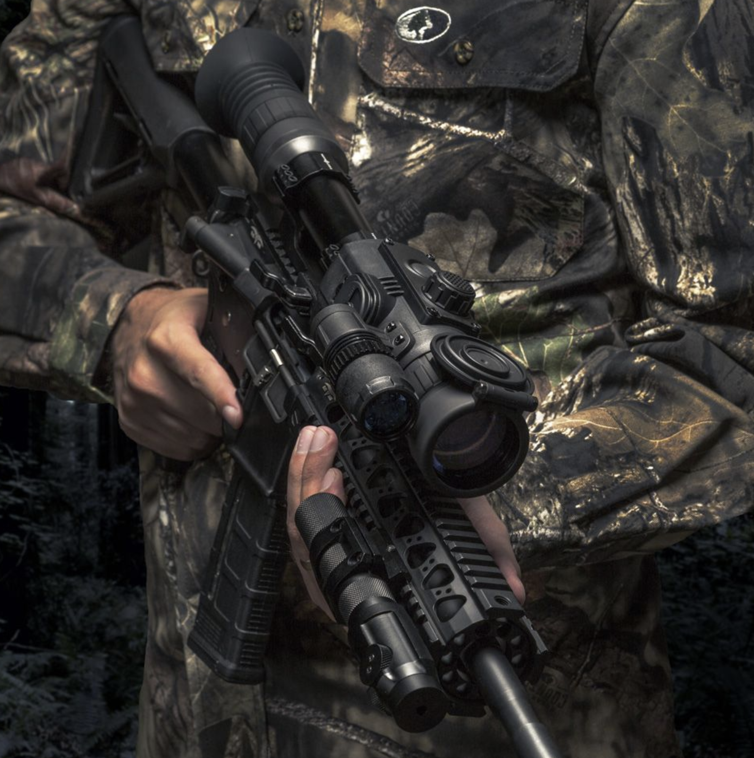 ATN ThOR LT 3-6x Thermal Rifle Scope

– build on 160x120 sensor and with affordability in mind. If thermal imaging is what you must have, you are comfortable with 75-100 hunting range and you only have $1,200 to spend, this is the choice for you.
Here are PTS Pro Pallet choices.