ATN X-TRAC Remote Control for X-Sight and ThOR Scopes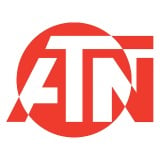 ATN X-TRAC Remote Control for X-Sight and ThOR Scopes
Connect via Bluetooth to your ATN Smart Device and control all the features and functions without touching the scope. Using your Ballistic Calculator, Smart Range Finder, Environmental Adjustments and other cool features on your Smart HD Scopes just got easier!
ZOOM ROLLER
Unlike traditional optical systems, our zoom offers incredible flexibility and convenience to users. You can use the X-TRAC to adjust the magnification in the scope with a simple action.
VIDEO AND PHOTO CAPTURING
Using the X-TRAC buttons lets you take photos and videos without the need to move your hand from supporting your weapon. Keeping your scope always on Target!
FAST MENU OPERATION The X-TRAC
makes the process of menu surfing and digit input faster and easier! Manipulating the user interface and other features has never been easier or faster, by using the scroll wheel and tactile buttons. X-TRAC lets you breeze to the function you need at the speed of thought.
ATN X-TRAC Remote Control for X-Sight and ThOR Scopes description
ATN X-TRAC Remote Control for X-Sight and ThOR Scopes
ATN's new Xtrac Tactical Remote Access Control System allows the user to connect to an ATN Smart HD Device via Bluetooth and control all the features and functions of the device like the ballistic calculator, smart range finder, environmental adjustments, etc. without touching the scope. Even the magnification can be adjusted by using the zoom roller. The X-Trac X-Sight remote buttons can be used to take photos and video through the scope without having to move the support hand from the weapon or eye from the target. The X-Trac X-Sight remote makes digital menu operation a breeze and comes with six tactile buttons and a roller.



Technical Specifications
| | |
| --- | --- |
| BLUETOOTH | 4.1 |
| ENVIRONMENTAL RATING | Water resistant |
| BATTERY LIFE | 6+ months |
| BATTERY TYPE | 1 x CR2450 |
| CONTROLS | 6 Tactile buttons and a Roller |
| SIZE | 3.2" x 2" x 0.8" / 80 x 50 x 21 mm |
| WEIGHT | 1.76 oz / 50 g |
| WARRANTY | Two years |
Questions on ATN X-TRAC Remote Control for X-Sight and ThOR Scopes
---
Q: will you post to the uk thanks
A: Hi Shaun. Yes, absolutely. This device is not yet available for shipping, but once it is on the market we can certainly ship to UK. If you would like to get it as soon as it comes out, we suggest placing a pre-order.
---
Q: Where in the uk can I buy the atn x trac.
A: Hi Keef. you can buy ATN X-TRAC from us and we will ship it to you in UK.
---
From
Fernando Loureiro
on
Q: Will you ship it to Portugal? How much are shipping costs? Thanks!
A: Hello Fernando. We can certainly ship to Portugal. Please reply with your exact address so we can get you an exact shipping quote.
---
Ask Your Own Question