ATN Thermal Riflescopes | ATN THOR | Night Vision Guys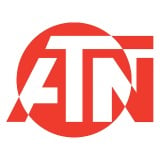 ATN is a leading manufacturer and developer of precision Digital Night Vision and Thermal Imaging Optics. In two decades they have built out a company focused on quality, innovation, and providing value to our customers. ATN manufacture the largest selection of low light optical devices and cater to consumers, law enforcement and military clients.
ATN X-Sight line of SMART HD digital scopes became the foundation of the latest generation of ATN THOR thermal riflescopes, monoculars and digital night vision devices.  All these gadgets share features like video recording, wireless connectivity and mobile device connectivity which are at the cutting edge of 21st century optics.  The latest ATN ThOr 4K thermal riflescopes feature a redesigned body form which mounts on rings and looks more like a traditional daytime scope.  Erganomics and connectivity features have been improved across all thermal scopes and digital scopes like the X-Sights.