ELCAN Optical Technologies | Raytheon ELCAN | Night Vision Guys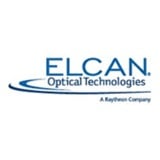 Raytheon ELCAN Optical Technologies is the mission leader with a complete range of battle-tested, premium quality scopes and sights including thermal imaging (IR), digital and multi-role optical rifle sights. Raytheon ELCAN has been making advanced sighting systems since 1986 and is committed to ongoing product development to meet specific customer needs and changing operational requirements.
Raytheon ELCAN is proud of its reputation as a one-stop solution provider to defense and homeland security customers.  In addition to the Specter™ brand products shown in this section, Raytheon ELCAN is also able to design and manufacture custom rifle sights and "next-generation" fire control systems for our military and commercial customers.  Our experience in merging the best minds with the latest technologies makes Raytheon ELCAN the best mission partner for developing advanced, cost-effective sighting systems.