FLIR Thermal Riflescopes | FLIR Thermal Cameras | Night Vision Guys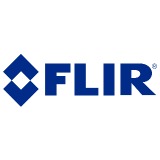 FLIR Systems, Inc. designs, develops, manufactures, markets, and distributes technologies that enhance perception and awareness. They bring innovative sensing solutions into daily life through our thermal imaging systems, visible-light imaging systems, locator systems, measurement and diagnostic systems, and advanced threat detection systems. FLIR thermal riflescopes, FLIR thermal cameras, and other FLIR products improve the way people interact with the world around them, enhance public safety and well-being, increase energy efficiency, and enable healthy and entertained communities. 
Night Vision Guys is proud to carry the FLIR brand and we offer the most aggressive pricing and excellent product advice.  Buying FLIR thermal products from us you will be sure that you purchased the right thermal device for your need and at the best possible price.