Leupold Scopes for Sale | Leupold Tactical Scopes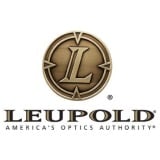 Leupold & Stevens is a fifth generation, family owned company that has been in business for 108 years and employs over 650 American workers. All Leupold Golden Ring® Riflescopes are designed, machined, assembled, and tested in Leupold's state of the art manufacturing facility in Beaverton, Oregon, USA. Leupold uses over one million pounds of aluminum, amounting to over 100 miles of extrusion, in its facility every year and has the largest installation of Index Turning Centers West of the Mississippi River. The current average tenure of Leupold's all-American workforce is approximately eleven years, with the longest tenured employees being on staff for over four decades.
From unsurpassed VX-6 Riflscopes to BX-1 Binoculars and RX Rangefinders there are simply no other optics manufacturer in the USA investingthe same amount of energy in ensuring precision and quality.  That's what makes Leupold one of the most admired optics brands in the world.
We are proud to offer Leupold daytime riflescopes . Night Vision Guys is about night vision and thermal, but we are also about daytime optics.  You can expect the same level of experise and price competitiveness no matter wha ttype of optics you are buyingfrom us.