Steiner Lasers | Laser Aiming Devices | Night Vision Guys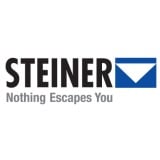 For Steiner, superb performance and bone-deep tenacity was born in the ruin of war. In 1947, in the face of demolished infrastructures and a collapsed economy, Karl Steiner started a one-man workshop in Bayreuth, Germany, obsessed with a single goal: creating optical products so functional, sturdy and uniformly flawless that nothing in the chaotic, mass-production post-war world could compare. His passion for unmatched optical perfection pushed Steiner-Optik from a hardscrabble startup to a 50-man factory within six years, and on to become a worldwide optical icon with binoculars and rifle scopes for every purpose, a history of innovation, and legions of diehard enthusiasts in every category.
These premium German optics are now available in 65 countries, prized by sportsmen and spectators, birders and mariners, aviators and explorers, and deployed by security and military forces around the globe. The research, development and production site in Bayreuth is arguably the most advanced optical facility on earth. Steiner world-class lenses, coatings and prisms are created, perfected and produced in Germany, enduring the most exhaustive production, inspection, testing and approval process in the industry – lenses alone go through 460 exacting steps. Finished lenses, crafted and uniquely multi-coated for specific purposes, are assembled into specialized binoculars, laser aiming devices, and riflescopes, then inspected, tested and approved again. Once past final inspection, each and every Steiner optic provides the most reliable, accurate and satisfying viewing experience in its category, bar none, period.
In 2014 Steiner acquired Laser Devices thus marking it's entrance into the consumer level laser aiming device market. Night Vision Guys are proud to offer full line of Steiner aiming lasers and sights along with expert advice on matching up your laser with a night vision viewing solution like goggles or scopes.