Trijicon Thermal Scopes | IR Hunter and IR Patrol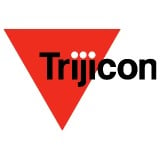 From a leader in tactical optic Trijicon has been transformed into a manufacturer of a full range of optics including thermal imaging scopes and monoculars.  It is hard to exaggerate the respect professional shooters have for Trijicon scopes.  The ACOG sights are default equipment for most SWAT teams around the world.  Trijicon brought the same expertise to the thermal imaging space.  The IR Hunter and IR Patrol thermals are super reliable and are built to delivery precision and repeatable accuracy. 
With Trijicon you can be sure that no matter what conditions you will be able to see.  If you can see  you can become the predator.  Explore our inventory of Trijicon products and be sure to contact our sales team if you have any questions or concerns.  We guarantee the lowest prices on all thermal and night vision equipment.