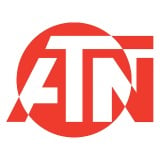 This product is no longer available
Use this night vision device camera adapter to attach ATN NVM14 night vision monocular to a 35mm camera.
ATN NVM14 Camera Adapter description
You can quickly and easily attach the night vision device to the front of almost any 35mm camera or camcorder with the camera adapter. This adapter is specifically designed for ATN NVM14 series night vision monoculars.
Questions on ATN NVM14 Camera Adapter
---
Q: can you tell me the inside dimensions on the ATN NVM14 Camera Adapter will it fit on a 42mm scope ?
A: hi Chris. Sorry for the late response. Are you planning to attach the scope to the camera or attach NVM14 to the scope? I am trying to understand which side is going to go on the scope.
---
Ask Your Own Question