Elcan SpecterDR Optical Sight DFOV156-T2 1.5-6x 7.62x51 FDE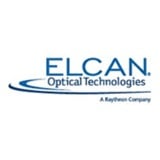 0% APR for 6 or 12 months or interest bearing for 36 months*
Elcan SpecterDR Optical Sight DFOV156-T2 1.5-6x 7.62x51 FDE
Switches instantly from close combat (1.5X) to telescopic (6Xx)
Eye relief (cheekweld) and bore sighting remain constant
Large, low light exit pupil remains constant
High efficiency coatings for extended low light performance
Integrated lever-lock mount for optimum weigh reduction
Rugged, Reliable Performance
Shock Protected Precision Optics
Integrated back-up iron sights are bore sighted to scope
This Elcan Scope Includes: ARMS Dual Throw-Lever Mount, BUIS (Back-Up Iron Sights, ARD (Anti-Reflection Device/Killflash), DL 1/3N Battery, Operator's Manual
Elcan SpecterDR Optical Sight DFOV156-T2 1.5-6x 7.62x51 FDE description
Elcan SpecterDR Optical Sight DFOV156-T2 1.5-6x 7.62x51 FDE
The ELCAN SpecterDR 1.5-6X is the second evolution in the family of Dual Role optical Sights. Based upon the battle-proven SpecterDR design, the higher magnification enables greater precision and longer engagement ranges, while at the same time providing an exceptional 16˚ Field of View (FOV) in CQB (Close Quarters Combat) mode. 
A revolutionary optical design that combines the best of close and precision fire ranged combat features into a single, low profile Dual Field-Of-View (DFOV) sight. Unlike typical sights with zoom mechanisms, this Elcan optical sight offers an optimized optical path and identical eye relief design in both 6X and 1.5X modes.
The Elcan Specter FDE 1.5-6X capitalizes on crystal clear optics as well as a generous eye relief, making it an ideal instrument for designated marksman rifles and other long range applications. As with all SpecterDR sights, the Magnification and Field of View can be changed instantly with the throw of a lever.
Depending upon the situation, the user may adjust the sight to illuminate the crosshair or just a brilliant Red Dot in the center. Because the reticles are etched into the glass, they are plainly visible even in the case of loss of electrical power due to battery failure or EMP.
With its Dual-Role capability, the SpecterDR 1.5-6X comes with an integrated LED that illuminates just the center in Red Dot (6 MOA @ 1.5X) mode and lets soldiers move safely through buildings or confined areas, and then switch instantly to (1.5 MOA @ 6X), illuminating the entire crosshair for long range, low light use to accurately engage enemies at extended range without changing sights.
SpecterDR is half the weight and twice the capability of carrying two scopes, without compromise to mission effectiveness or reliability. Attached onto a Mil-Std-1913 Picatinny base with A.R.M.S. throw lever mounts, zeroing is incorporated in the integral mount.
Naval Surface Warfare Center Crane has purchased ELCAN's SpecterDR (Dual Role) optical sights, as part of their SOPMOD kit designated SU-230/PVS-C articulated telescope. Situational awareness in both magnifications is improved with Ultra-Wide viewing angles and unmatched viewing in low light conditions. Limited numbers of this sight are available for Military orders only. See pricing above.
The DR sight has two fields of view. The first is a 1.5X unity powered (reflex type) sight with a 16°FOV (Field-of-View). The sight incorporates a Dual Thickness Ballistic Crosshair w/User Selectable Red Dot and VSOR Rangefinder. This feature provides the shooter with a both eyes open, extremely fast target acquisition, close combat sight that is necessary in modern urban warfare.
Technical Specifications
Elcan System Technical Specifications

70mm

16º at 1.5X, 28.7m @ 100m / 88' @ 100yds

FOV @ 6X

4º at 6X, 7m @ 100m / 21' @ 100yds

Unity 1.5X (6 MoA) or Telescopic 6X (1.5 MoA)

C1/T1 (5.56) CX5455 Reticle 100 - 1000m NATO

C2/T2 (7.62) CX5456 Reticle 100 - 1000m NATO

Dual-Thickness Ballistic Crosshair w/user selectable Red Dot and VSOR Rangefinder

5 illumination settings

Night Vision Compatible

<44mm @ 60m

Base Requirement

MIL-STD-1913 Picatinny Rail (Weaver Compatible)

Attachment

A.R.M.S. Levers

Combat Modes

CQB, Long Range, Machine Gun, Iron Sight

1.5 lbs. (705g), 25 oz.

183 x 75 x 73

7.2" x 3" x 2.9"

DL 1/3 N, 3V Lithium

42mm

7mm

20m to infinity

120 Minutes of Angle

0.5 MOA (Minute of Angle)

600 min. to 3000 hours typical

Hard Anodized Aluminum, Black

-50°F to +120°F

66' for 2 hours

450 g's


Questions on Elcan SpecterDR Optical Sight DFOV156-T2 1.5-6x 7.62x51 FDE
---
Ask Your Own Question