Newcon Optik DN 463 Gen 3 Night Vision Riflescope Illuminated Mil-Dot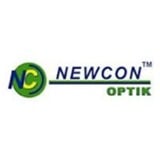 0% APR for 6 or 12 months or interest bearing for 36 months*
Fine image quality and resolution
Mil-Dot reticle
Shock proof, built for use with heavy recoil weapons
Stabilized power supply
Low battery indicator
Remote control with secure attachment
Shock resistant lightweight armored carbon plastic body
Powerful infrared illuminator
Carrying case
Newcon Optik DN 463 Gen 3 Night Vision Riflescope Illuminated Mil-Dot description
Newcon Optik DN 463 can be shipped to Canada!
From Newcon Optik about DN 462 Gen 2+ Night Vision Riflescope
The DN 462 / DN 463 gen 3 night vision riflescope takes into account all the requirements for modern warfare. Utilizing a military - style design and offering maximum functionality, the DN 462 / DN 463 is an obvious choice for anyone who demands the highest quality and impeccable reliability.
It is fully weatherproof, nitrogen filled optical channel and rated to IPX6, and can be used anywhere: Arctic ice fields, desert sands, or humid tropical forests.
The DN 462 / DN 463 is ready to do its job regardless of weather conditions. The body design and high grade intensifier tubes ensure shockproof to heavy calibers,
including 9.3x62, 9.3x74 and 375H&H. The Gen 2+ / Gen 3 tube has Automatic Brightness Control (ABC) and coupled with the high quality, wide-aperture lens, provides a sharp and clear picture. The high light gain, allows operation even in situations ofcritically low night illumination (down to 10-4 lx – overcast starlight).
The DN 462 / DN 463 is equipped with the Mil-Dot reticle. The voltage stabilization system eliminates reticle shift even with an almost discharged battery. All main controls are on top of the body simplifying accessibility.
Included Accessories:
Carrying Case
Infrared Illuminator
Remote Activation Switch
Operator's Manual
One Year Limited Warranty
From Night Vision Guys about Newcon Optik DN 463 Night Vision Riflescope
As most Newcon Optik products DN 463 is built to military standards. From design to impelementation, this is a professional sniper scope. High quality Gen 3 tube delivers clear and sharp image. 4x magnification is perfect for shots in 50-300 yards. This night vision scope is built to last and is ready to withstand extreme cold, rain and other weather conditions.
Bottom line is, if you are in the market for a quality night vision rifle scope, DN463 from Newcon Optik is a strong contender. The great news for Canadian residents is that unlike most USA built scopes, DN 463 can be shipped to Canadian addresses.
Gen 3 Night Vision
Please note that most high end night vision devices are built per order. It may take 3-5 days or more for your order to ship. If timely shipping is important to you, please, contact us to verify availability prior to ordering.
By adding a sensitive chemical, gallium arsenide to the photocathode a brighter and sharper image has been achieved over 2nd generation units. An ion barrier film was also added to increase tube life. 3rd Gen. provides the user with good to excellent low light performance. 3rd Gen. Standard IIT Our standard 3rd generation image intensifier tubes are of the highest quality. They have a micro channel plate, GaAs photocathode, and a completely self-contained integral high-voltage power supply. These 3rd Generation tubes provide a combined increase in resolution, signal to noise and photosensitivity over tubes with a multi-alkali photocathode. Generation 3 is the standard for the USA military.
3rd Gen. Standard IIT Features:
• Photo Cathode type: Gallium Arsenide
• Resolution 64 lp/mm
• Signal-to-Noise Ratio 22 Typical
• 10,000-hour tube life
Delivery Time and Manufacturing Process for Newcon Optik DN 463 Gen 3 Night Vision Riflescope Illuminated Mil-Dot:
Most of our manufacturers do not keep products like Newcon Optik DN 463 Gen 3 Night Vision Riflescope Illuminated Mil-Dot assembled on the shelf. Night Vision tubes are kept separate from the body of the unit. When the order is placed, the manufacturer starts the order processing and assembly process which includes the following:
Order processing

- we collect all the necessary information including address and phone numbers. We also make sure that our customer ordered the correct product for their needs and that the product can be exported by US law to the country of destination. In some cases a signed export compliance form is required.

QC

- in this step the manufacturer will inspect all individual parts which will be used to assemble the night vision device for any defects.

Production & Assembly

- during production, all the parts are put together. Night Vision tubes in inserted into the body of the unit and all the complex electronics for the device are connected. This process takes place in a special lab called the "clean room" as even a small speckle of dust can cause undesired optical effect.

QA

- one the night vision device is assembled, it goes through a rigorous testing process to make sure it meets all the expected specifications and all parts function as expected. For this most manufacturers have a special "dark room" designed to allow testing of the units without causing incidental damage to the night vision tube by exposure to bright light.

Packaging

- this is a key process as well. In most case your night vision device will be shipped to you directly from the manufacturer but sometimes needs to be sent to us first. In either case items need to be packaged securely to avoid any kind of damage during transportation.

Shipping

- as described above items will most of the time ship from the manufacturer. For most domestic orders (unless shipping to POB or AFB) a premium shipper like FedEx or UPS will be used.
Only by following the above steps can we along with our manufacturers bring you - our customer - night vision products of highest quality, However as you can understand the above process can take several days to complete. For example if your device fails QA, the entire process restarts. Also at QC stage a manufacturer may realize that the tube they have in stock has a defect and a replacement tube needs to be ordered. Due to the complexity of this process, it is prudent to expect 3-4 business days for production and handling of the purchased device. Keep in mind that this process is designed to guarantee your satisfaction with the night vision device of your choice. It occasionally possible to expedite the process for urgent orders but addional fees or other restrictions may apply.
Technical Specifications
Intensifier Tube
Type
Gen 3
Resolution
64lp/mm
Scope
Magnification
4.0x
Objective Lens Diameter
60 mm
Reticle
Mil-Dot with selectable color and adjustable brightness
Eye Relief
50 mm
Angle of View
9°
Minimum Focus Distance
26.2 ft (8 m)
Diopter Correction
±3.5
Power Supply
(1) AA or (1) CR123 battery
Runtime

Up to 25 hours (CR123) / 15 hours (AA) of continuous operation at room temperature

without IR (8 hours / 5 hours with IR)

IR Illuminator
Yes
Mount Type
Picatinny
Windage/Elevation Adjustment
0.45 MOA per click, 0.44" adjustment range at 100 yd
Weatherproofing
Mil-Std 810
Operating Temperature
-22 to 104°F (-30 to 40°C)
Dimensions
12.2 x 4 x 3.7" (31 x 10 x 9.5 cm)
Weight
44 oz (1 kg)
Questions on Newcon Optik DN 463 Gen 3 Night Vision Riflescope Illuminated Mil-Dot
No questions asked yet
Ask Your Own Question