Newcon Optik DN 533 7X Day and Convertible Night Vision Riflescope Gen III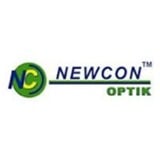 Interchangeable day / night eyepieces - keep rifle zeroed day and night
Vision range is 400-1000 m and 100-250 m in total darkness (with optional IR illuminator)
Night eyepiece also works as a standalone 1x monocular (or 3x with optional lens)
Unique high-quality day/night optics (100 mm / F1.5 or 166 mm / F2.0 )
Wide field of view
Wide range of focus adjustment
Accurate internal windage / elevation adjustment knobs with tactile audible clicks and true 1/4 MoA step
Water resistant
Optional powerful IR illuminator (75 or 200 mW)
Newcon Optik DN 533 7X Day and Convertible Night Vision Riflescope Gen III description
From Newcon Optik about DN 533 Day/Night convertible sighting system:
A unique universal day / night riflescopes, features two interchangeable eyepieces for day and night use. Replace daytime eyepiece with a night vision and the scope is ready for action, no re-zeroing or tools are required! DN 533 is offered with either 7x or 11x magnification. With optional IR illuminator these scopes enable shooting in total darkness.

DN 533 night vision eyepiece can also be used as a stand alone 1x night vision monocular. With an add-on NVS Lens 3x the monocular turns into a 3x observation device. Built-in windage and elevation adjustment mechanism, matte-black body finish and water resistant design make these scope indispensable when 24/7 operation ability is required.
Each DN 533 Day/Night Riflescope ships with:
CR123A Battery
Camera/Video Adapter
Limited 1 Year Warranty
From Night Vision Guys about Newcon Optic DN 533 Day/Night Vision Rifle Scope:
Newcon Optik came up with a unique solution to the problem that hunters aroudn the word have been facing for years. How does one minimize adjustment time when switching between day and night hunting modes. DN 533 sovles this problem by means of swappable eye piece. During the day you use a regular optical eye piece. For night tie hunting you simply unscrew the day time module and screw in the night time module. Within seconds you are left with a high grade night vision rifle scope that is already zeroed in and ready for shooting. We beleive this is one of the most convenient systems on the market.
Gen 3 Night Vision
Please note that most high end night vision devices are built per order. It may take 3-5 days or more for your order to ship. If timely shipping is important to you, please, contact us to verify availability prior to ordering.
By adding a sensitive chemical, gallium arsenide to the photocathode a brighter and sharper image has been achieved over 2nd generation units. An ion barrier film was also added to increase tube life. 3rd Gen. provides the user with good to excellent low light performance. 3rd Gen. Standard IIT Our standard 3rd generation image intensifier tubes are of the highest quality. They have a micro channel plate, GaAs photocathode, and a completely self-contained integral high-voltage power supply. These 3rd Generation tubes provide a combined increase in resolution, signal to noise and photosensitivity over tubes with a multi-alkali photocathode. Generation 3 is the standard for the USA military.
3rd Gen. Standard IIT Features:
• Photo Cathode type: Gallium Arsenide
• Resolution 64 lp/mm
• Signal-to-Noise Ratio 22 Typical
• 10,000-hour tube life
Delivery Time and Manufacturing Process for Newcon Optik DN 533 7X Day and Convertible Night Vision Riflescope Gen III:
Most of our manufacturers do not keep products like Newcon Optik DN 533 7X Day and Convertible Night Vision Riflescope Gen III assembled on the shelf. Night Vision tubes are kept separate from the body of the unit. When the order is placed, the manufacturer starts the order processing and assembly process which includes the following:
Order processing

- we collect all the necessary information including address and phone numbers. We also make sure that our customer ordered the correct product for their needs and that the product can be exported by US law to the country of destination. In some cases a signed export compliance form is required.

QC

- in this step the manufacturer will inspect all individual parts which will be used to assemble the night vision device for any defects.

Production & Assembly

- during production, all the parts are put together. Night Vision tubes in inserted into the body of the unit and all the complex electronics for the device are connected. This process takes place in a special lab called the "clean room" as even a small speckle of dust can cause undesired optical effect.

QA

- one the night vision device is assembled, it goes through a rigorous testing process to make sure it meets all the expected specifications and all parts function as expected. For this most manufacturers have a special "dark room" designed to allow testing of the units without causing incidental damage to the night vision tube by exposure to bright light.

Packaging

- this is a key process as well. In most case your night vision device will be shipped to you directly from the manufacturer but sometimes needs to be sent to us first. In either case items need to be packaged securely to avoid any kind of damage during transportation.

Shipping

- as described above items will most of the time ship from the manufacturer. For most domestic orders (unless shipping to POB or AFB) a premium shipper like FedEx or UPS will be used.
Only by following the above steps can we along with our manufacturers bring you - our customer - night vision products of highest quality, However as you can understand the above process can take several days to complete. For example if your device fails QA, the entire process restarts. Also at QC stage a manufacturer may realize that the tube they have in stock has a defect and a replacement tube needs to be ordered. Due to the complexity of this process, it is prudent to expect 3-4 business days for production and handling of the purchased device. Keep in mind that this process is designed to guarantee your satisfaction with the night vision device of your choice. It occasionally possible to expedite the process for urgent orders but addional fees or other restrictions may apply.
Technical Specifications
Magnification
Day: 7.0x
Night: 3.7x
Intensifier Tube
3rd Generation
Objective Lens Diameter
66 mm
Angle of View
Day: 3.7°
Night: 7.4°
Field of View
Day: 19.4 yd @ 100 yd / 64 m @ 100 m
Night: 38.9 yd @ 100 yd / 13 m @ 100 m
Dioptric Correction
-4/+2
Exit Pupil
Not specified by manufacturer
Eye Relief
2.4" / 60 mm
Filter Size
Not specified by manufacturer
Impact Point Correction
1/4 MOA
Maximum Windage/Elevation Adjustment
Not specified by manufacturer
Weatherproofing
Water-resistant
Power Source
1x CR123A battery
Infrared Illuminator
No
Dimensions
Length: 14.2" / 360 mm
Weight
Day: 2.2 lb / 35.0 oz/ 0.99 kg
Night: 2.3 lb / 37.0 oz 1.05 kg
Questions on Newcon Optik DN 533 7X Day and Convertible Night Vision Riflescope Gen III
No questions asked yet
Ask Your Own Question