Steiner LDI DBAL-I2 Dual Beam Visible Green Laser Black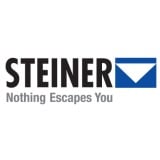 This product is no longer available
Steiner LDI DBAL-I2 Dual Beam Visible Green Laser Black
Fully Adjustable Windage / Elevation
Visible Aiming Laser
IR Laser
Powered By: One CR 123A Battery
Integrated Activation Switch
Quick Release HT Mount
Activation / Mode Selector
Switch Remote Cable Port
Steiner LDI DBAL-I2 Dual Beam Visible Green Laser Black description
Please note that some images we provide show the DBAL-I2 Dual Beam Laser with it's optional accessories.  Only the Steiner Dual Beam Laser unit itself is being sold in this package.
The DBAL-I² (Dual Beam Aiming Laser – Intelligent) Class 1 IR Laser is the first Mil Spec infrared aiming laser available to the commercial market. Class 1 IR lasers feature a 0.7mW rating which is eye safe and not restricted by the FDA. While this is a lower output than the standard 5mW+ IR lasers used by Warfighters and LE Professionals, it is perfectly adequate for targeting at ranges out to 450 yards. This encompasses most ranges at which users will engage targets during night shooting and training. Functionally, the DBAL-I² Class1 Laser features two output modes: Visible and IR. The IR Laser is 0.7mW while the visible is a full power Class IIIa laser. The DBAL-I² Class1 is available with either a visible red or visible green laser. The IR pointer is low powered to make it eye-safe, but will perform well out to 450 yards. The Steiner dual beam laser is easy to spot and has a good divergence/shape. The IR pointer works well with a separate LED IR Illuminator at distances, but will become a bit harder to see at close range due to the splash back from the illuminator on walls. This is especially true with light-colored walls. However, it is still easily visible for targeting. The IR pointer is more easily seen in darker conditions. Just like visible pointers, the Class1 laser will tend to wash out the closer it gets to another light source. The Visible Pointer is available in two versions: Red or Green. These are both standard full-power Class IIIa lasers. Based on LDI's proven DBAL-I², the Class1 version has very few outward differences. The Class1 DBAL-I² utilizes the same exact body housing and optics package as its full-power brother. Physically, the housing is completely Mil Spec anodized precision machined Aircraft-Grade Aluminum with LDI's excellent HT Throw Lever Mount. These housings are extremely rugged, currently fighting on the front lines of the Global War on Terror. The Mount is a self-adjusting throw lever that is exceptionally strong and requires no tools to adjust for out of spec rails. The only outward difference between the Class1 and standard models are the power setting markings. The Steiner DBAL-I² Dual Beam Laser has markings for High/Low Visible and IR Pointer that allow for 0.7mW high and .2mW low. In the past, some small-time companies have attempted to build home-made modified IR lasers and sell them on the tactical market. These dual beam laser units did not hold zero and were generally poorly constructed- more suited to toys. Now, for the first time ever, a major government contractor is producing civilian-legal IR lasers in quality Mil Spec housings. Finally, the commercial market has something readily available at affordable prices.
 Package inclues:
Laser Devices DBAL-I2 Dual Beam Eye-Safe Infrared Laser and Visible Laser
(Optional accessories shown in some of the images are not included) 
Technical Specifications
| | |
| --- | --- |
| | |
| | |
| Laser Type - Visible Red or Green Laser | Green - Class IIIa |
| Laser Type - IR Laser | Class I |
| Laser Type - IR LED Illuminator | Eye-Safe |
| Power Output - Visible Red or Green Laser | <5 mW |
| Power Output - IR Laser | 0.7 mW |
| Wavelength - Visible Green Laser | 532 nm (9003 & 9006 only) |
| | |
| Wavelength - IR Laser | 850 nm |
| Beam Divergence - Visible Red or Green Laser | <0.8 mRad |
| Beam Divergence - IR Laser | <0.8 mRad |
| | |
| Range/Visibility (Night/Day)* - Visible Green Laser | 750 m / 15 m (9003 & 9006 only) |
| Range/Visibility (Night/Day)* - IR Laser | >250 m |
| Temperature | -40° C to +65° C |
| Battery | CR 123A |
| Battery Live (mode dependent) | > 3 Hours |
| Material | Aircraft Aluminum |
| Color | Black, Desert Tan |
| Weight (with battery) | 8.0 oz. |
| Dimensions (inches) | 3.5 (L) x 2.75 (W) x 1.59 (H) |
| Waterproof | Submersible to 5 m |
| Mount | QD HT Mount |
| Windage and Elevation Adjustment | Yes |
| Activation Switch | Integrated Push Button |
| Remote Cable Pressure Pad | Yes |
| Warranty | 3 Years |
| Special Features | Pre-drilled mounting for optional red dot sight or MIL-STD 1913 top rail |
Questions on Steiner LDI DBAL-I2 Dual Beam Visible Green Laser Black
---
Q: What is the two blue things on the backside of the unit? I've never seen those before when i was researching this product?
A: Hi Lucas. Thanks for pointing that out. These images were from the old design when Laser Devices was an independent company. We have updated with what Steiner provides now. Please let us know when you are ready to purchase so we can provide you with the best possible pricing.
---
Q: With this sight, can it be mounted underneath as well as on top as pictured? Also, is it operated by switch or using a pressure pad?
A: hi Aaron, I have seen it mount on the side, but never on the bottom. I don't think it is would be a problem for the device just does not seem like a convenient location in terms of controlling the unit. There is a remote switch connected via a wire. Please let us know if you have further questions.
---
Q: 1, military discount? And 2, there are three different models and no selection on which one to buy, so which one am I going to be buying?
A: Hello Mr McGowan. We certainly offer military discount. Amount is different per unit as we have different margins. As per the model, you asked the question while looking at the black unit with green laser. if you are interested in a different one, you can pick the one you like from this list: http://www.nightvisionguys.com/catalogsearch/result/index/?manufacturer=151&q=dbal-i2
---
Ask Your Own Question