Steiner LDI DBAL-D2 Green Dual Beam Aiming Laser Class 1 IR Laser Black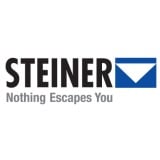 0% APR for 6 months or interest bearing for 12/18 months*
Steiner LDI DBAL-D2 Green Dual Beam Aiming Laser Class 1 IR Laser Black
Class 1 device - ok for civilian use
Green laser
Black case
Visible and infrared laser
LDI quality
Mil spec design
Steiner LDI DBAL-D2 Green Dual Beam Aiming Laser Class 1 IR Laser Black description
The Class 1 DBAL-D2 is a dual beam laser system similar to the AN/PEQ-15 (DBAL-A2). The Class 1 DBAL-D2 features both visible and infrared (IR) aiming lasers with the addition of a new, technologically advanced IR LED illuminator (patent pending). The integration of this powerful, eye-safe illuminator sets the DBAL-D2 apart from any other tactical device of its kind. The Class 1 variant of the DBAL D-2 dual beam laser has a lower visible and IR laser output than the MIL/LE restricted versions making it legal for civilian use.
Manufactured with high definition, aspherical telescopic lens technology, the infrared illuminator on the  DBAL-D2  can be focused from 2° to 30°. The adjustable focus  benefits operators using the DBAL-D2 in CQB as well as long distance illumination, as the D2′s illuminator can reach out to up to 1000m. The  The MIL/LE D2 also features an enhanced end cap, taking full advantage of the added switching capabilities of the full powered DBAL-D2. 
Instantly switch between Visible laser, IR laser, Adjustable IR LED illuminator, or IR pointer & IR illuminator combined
Co-aligned Visible & IR aiming lasers
Superior IR illumination quality enhances night vision performance (Gen I acts like Gen II)
Integrated push button switch & remote cable pressure pad switch activation

Tap and release for momentary activation
Tap twice for 5 minute continuous ON

Optional mini Red Dot Sight or MIL-STD Top Rail sold separately
Technical Specifications
Visible Laser:
Vis. Class:IIIa
Vis. Output (High/Low):<5mW/ <1mW (Green)
Vis. Divergence:0.5 mrad (Green)
Vis. Wavelength:532nm (Green)
Vis. Range (Day/Night):30m/ 1,500m (Green)
IR Illuminator:
Class:Class 1 Eye-Safe
Output (High/Low):<600mW/ <300mW
Divergence:2° to 30°
Wavelength:850nm
Range:Up to 800 yards
Beam Divergence
Visible Red Laser: <0.8 mRad
Visible Green Laser: <0.8 mRad
IR Laser: <0.8 mRad
IR LED Illuminator: 2° to 30°
TEMPERATURE
Visible Red Laser: -40°C to +65°C
Visible Green Laser: -40°C to +65°C
IR Laser:-40°C to +65°C
IR LED Illuminator: -40°C to +65°C
Battery
1 x CR123A
Battery Life (mode dependent)
>3 hours
Limited Warranty
1 year
Material
Aircraft aluminum 6061-T6 / MIL-SPEC Type III hardcoat anodized
Weight (with battery)
12.5 oz / 354.4 grams
Size
L 3.95 in x W 3.37 in X H 1.59 in
L 10 cm x W 8.56 cm x H 4.04 cm
Environment
Waterproof to ≥5 meters
Questions on Steiner LDI DBAL-D2 Green Dual Beam Aiming Laser Class 1 IR Laser Black
---
Q: The Steiner DBAL-D2 references in the description section that an "Optional mini Red Dot Sight or MIL-STD Top Rail sold separately". Can't find the Top Rail on your Web site or listed at Steiner. Where do you purchase this rail? Thanks,
A: Hi Don. We are still researching this issue. Please hang in there and we will get back to you soon.
---
Q: What's the height of the top of the unit at center when mounted on a rail? I'm currently using an Insight ATPIAL, but I'd like to change to this for the superior illuminator, and want to make sure it'll fit under my scope's line of sight.
A: Hi Cameron. To clarify, you are planing to mount DBAL-D2 on top rail of your gun under the scope? Typically these aiming lasers are mounted on the side accessory rail, but naturally there are different ways to mount them. I just want to make sure I understand your setup.
---
Ask Your Own Question