Newcon Optik 6.5x30mm Laser Rangefinder Monocular 3500M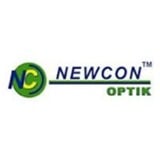 Newcon Optik 6.5x30mm Laser Rangefinder Monocular 3500M
Class 1 Eye Safe IR Laser
10 - 3,500 Meter Measurement Range
Accuracy: ±1 Meter
Anti-Reflective Coated Optics
Built-In Inclinometer and GPS Receiver
Digital Magnetic Compass
6.5x30 Monocular
In-View OLED Display
Speed Detection/Distance Between Objects
Runs on Two CR123 Batteries
Newcon Optik 6.5x30mm Laser Rangefinder Monocular 3500M description
Newcon Optik 6.5x30mm Laser Rangefinder Monocular LRM3500M
Newcon Optik are proud to introduce their newest and most advanced laser rangefinder monocular they have ever produced - the LRM 3500M. This device builds on years of experience designing and manufacturing professional grade LRFs and has a feature set never before found in a pocket-sized unit. Like their LRB 12K series, the LRM 3500M has an in-built GPS receiver, allowing users to acquire their own and their target's GPS coordinates.

Its eye-safe 1550nm laser cannot be detected by enemy night vision devices and it can measure distance to a NATO-standard target up to 3,500m. The Newcon Laser Rangefinder Monocular has a full MIL-SPEC design making it rugged enough to handle what any operator can throw its way. In addition to its long measuring range it also has a digital magnetic compass, inclinometer, sharp OLED display and crystal clear optics. The data output port enables communication with a variety of peripheral devices including smartphones and tablets running an Android - based application.
The LRM 3500M combines excellent 6.5x optics with the world's most advanced laser rangefinder technology. Revised approaches in optical and electronic engineering allow target acquisition at longer distances with better reliability under a wider range of weather conditions. This Newcon laser rangefinder allows observation of distant objects with superb image quality plus it measures the distance to the object up to 3,500 meters (output display in yards also.
Technical Specifications
Prism Type: Roof

Magnification: 6.5x

Objective lens diameter: 30mm

Exit Pupil Diameter: 4.6mm

Eye relief: 20mm

Angle of View: 7 deg. , actual

Field of View: 367' (111.86m) at 1000 yd / 122m (400.26') at 1000 m

Diopter adjustment range: +/-5

Eye safety: Class 1, eye-safe

Wavelength: 1550nm

Measuring distance range: 10 - 3500m / 32.81 - 11482.80'

Distance measurement accuracy: +/-1m

Azimuth measurement accuracy: +/-1 deg. / 17.5mils

Inclination measurement accuracy: +/-0.5 deg. / 8.8mils

Speed detection: Yes

First/last target logic: Yes

Scan mode: Yes

Last 10 readings recall: Yes

Distance between objects: Yes

Horizontal distance between objects: Yes

Azimuth difference between objects: Yes

Inclination difference b/w two objects: Yes

Height difference between objects: Yes

User GPS coordinates: Yes

Target GPS coordinates: Yes

Display type: Red OLED

Computer output, type: RS-232

Power supply: 2x CR 123 LIthium

Battery life: (# of measurements) 5,000

Weatherproofing: MIL-STD-810G compliant, water and dustproof

Operating temperature range: -35 to 55 deg. C / -31 to 131 deg. F

Storage temperature range: -40 to 65 deg. C / -40 to 149 deg. F

Dimensions: 123 x 110 x 57mm / 4.84 x 4.33 x 2.24" Without sleeve: 18 x 107 x 54mm / 0.71 x 4.21 x 2.13"

Weight: 460g / 16.23oz without batteries
Questions on Newcon Optik 6.5x30mm Laser Rangefinder Monocular 3500M
No questions asked yet
Ask Your Own Question