Steiner LDI DBAL-I2 PEQ2 Dual Beam IR Pointer and LED Illuminator Black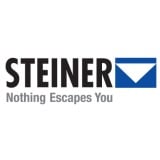 This product is no longer available
In Stock , ready to ship
1 Unit Available
Steiner LDI DBAL-I2 Dual Beam IR Pointer and IR LED Illuminator
Fully Adjustable Windage / Elevation
IR Pointer LED Illuminator
IR LIlluminator
Powered By: One CR 123A Battery
Integrated Activation Switch
Quick Release HT Mount
Activation / Mode Selector
Switch Remote Cable Port
Steiner LDI DBAL-I2 PEQ2 Dual Beam IR Pointer and LED Illuminator Black description
In Stock , ready to ship
1 Unit Available
Please note that some images we provide may show the DBAL-I2 Dual Beam PEQ with it's optional accessories.  Only the unit itself is being sold in this package.
The DBAL-I² (Dual Beam Aiming Laser – Intelligent) is the first Mil Spec infrared aiming laser available to the commercial market.  The IR pointer dual beam laser is 0.7mW. The IR pointer is low powered to make it eye-safe, but will perform well out to 450 yards. The DBAL-I2 pointer is easy to spot and has a good divergence/shape. The IR pointer works well with the second beam LED IR Illuminator at distances, but will become a bit harder to see at close range due to the splash back from the illuminator on walls. This is especially true with light-colored walls. However, it is still easily visible for targeting. The IR pointer is more easily seen in darker conditions.  The DBAL-I² utilizes the same exact body housing and optics package as its full-power brother. Physically, the housing is completely Mil Spec anodized precision machined Aircraft-Grade Aluminum with LDI's excellent HT Throw Lever Mount. These housings are extremely rugged, currently fighting on the front lines of the Global War on Terror. The Mount is a self-adjusting throw lever that is exceptionally strong and requires no tools to adjust for out of spec rails. 
Package inclues:
Laser Devices DBAL-I2 PEQ2 Dual Beam IR Pointer with IR LED Illuminator
(Optional accessories shown in some of the images are not included) 
Technical Specifications
In Stock , ready to ship
1 Unit Available
| | |
| --- | --- |
| Wavelength - IR Laser | 850 nm |
| Wavelength - IR Illuminator | 835 nm |
| Beam Divergence - IR Laser | <0.8 mRad |
| Beam Divergence - IR Illuminator | 95-195 mRad |
| Range/Visibility (Night/Day)* - IR Laser | 300 m |
| Range/Visibility (Night/Day)* - IR Illuminator | >175 m |
| Temperature | -40° to +65° C |
| Battery | CR123A |
| Battery Life (mode dependent) | >3 hours |
| Material | Aircraft Aluminum |
| Color | Black |
| Weight (with battery) | 8 oz |
| Dimensions | 3.5x2.75x1.59 |
| Waterproof | Submersion to 5 m |
| Mount | QD HT mount |
| Windage and Elevation Adjustment | Yes |
| Activation Switch | Integrated Push Button |
| Remote Cable Pressure Pad | Yes |
| Warranty | 3-Year |
| Special Features | IR only |
Questions on Steiner LDI DBAL-I2 PEQ2 Dual Beam IR Pointer and LED Illuminator Black
---
Q: Do you guys export any I R lasers or are there any IR lasers that are exportable to New Zealand
A: Hi Mark. It is not 100% clear and we choose to error on the side of caution so we will have to say no. There are IR illuminators which are exportable as well as certain night vision and thermal imaging devices.
---
Q: The specs say IR IIIuminator and IR Laser. Do you mean Green visible laser?
A: Hi. This unit has an IR pointer and an IR illuminator. Please check the Specification tab on the product page. We updated it with the latest available information for DBAL-I2 PEQ.
---
Ask Your Own Question