Trijicon ACOG 3.5x35 Scope Dual Illuminated Red Horseshoe .308 M240 BDC Reticle w TA51 Mount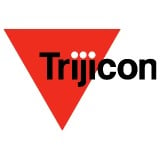 Trijicon ACOG 3.5x35 Scope Dual Illuminated Red Horseshoe .308 M240 BDC Reticle w TA51 Mount
ACOG 3.5x35 Scope with Red Horseshoe BAC Reticle—includes Flattop Adapter. Features dual illumination (Fiber optics provides daylight illumination and tritium illuminates reticle at night). The ranging reticle is calibrated for 7.62(.308 cal) flattop rifles out to 1200 meters.
The TA11H-308 also includes:
1 Flattop Adapter for Military Style Rail (TA51)
1 3.5x35 Scopecoat (TA63)
1 LENSPEN® (TA56)
1 Lanyard Assembly for Adjuster Caps (TA71E)
1 Trijicon Logo Sticker (PR15)
1 ACOG Manual
1 Warranty Card
Trijicon ACOG 3.5x35 Scope Dual Illuminated Red Horseshoe .308 M240 BDC Reticle w TA51 Mount description
Trijicon ACOG 3.5x35 Scope Dual Illuminated Red Horseshoe .308 M240 BDC Reticle w TA51 Mount
Trijicon produces battle-proven aiming systems that deliver rapid target acquisition and increased hit potential under any lighting conditions. Their self-luminous aiming systems empower you to execute any shot with complete confidence in bright light, low light or no light at all.
Although ACOGs have many features which are very advantageous for military use, they're equally well adapted for sporting and tactical applications. These compact telescopic sights are internally adjustable, with tritium illuminated reticles for use in low-light scenarios.
The 3.5x35 ACOG sits at a moderate height on top of the receiver While delivering a pronounced 3.5x magnification, the efficient 35mm objective produces a bright, crisp, and clear sight picture. Trijicon's proprietary tritium/fiber optic technology ensures that the reticle remains highly-visible 24/7/365. Combining the obvious assets of a generous FOV, bright reticle, and moderate magnification ensures the operator's ability to engage targets with confidence and outstanding fire-control capability. Any target - moving or otherwise - will be easier to acquire, lock on to, and hit successfully with the first shot.
This Trijicon ACOG is configured with a Picatinny rail mount and a dual illuminated Red Horseshoe reticle calibrated for 7.62/.308 caliber firearms.
Rugged Construction

Forged 7075-T6 aircraft aluminum alloy housing
Broad Band Anti-Reflective Coated Lenses

Multicoated lenses provide enhance clarity by minimizing flare and glare
Waterproof and Fogproof

Nitrogen purged and waterproof seals ensure clarity and reliability under any conditions
Bindon Aiming Concept

The

B

indon

A

iming

C

oncept was devised by Trijicon's founder, Glyn Bindon. The BAC method of aiming with both eyes open ensures a far superior sense of balance, and a wider field-of-view. Combining these benefits with a magnified Trijicon sight gives you a considerable advantage over your target.
ACOG Picatinny Rail Adapter

Configured for use with firearms that are fitted with a Picatinny/Weaver rail or mount
Fiber Optics and Tritium Illumination

Proprietary battery-free technology provides a vivid aiming point without the need for failure-prone batteries
Dual Illumination Red Horseshoe Reticle - 7.62 / .308

A bright red dot at the center of the sight picture indicates your point of aim - it's surrounded by an illuminated floating horseshoe.
Thin posts at 3 and 6 o'clock feature hold-off marks for windage correction. The 6 o'clock post sports bullet-drop compensation hash-marks for distances up to 1200 m. Dual 2 MOA floating dots that sit 5 mils off-center enhance the reticle's flexibility when distance ranging or following moving targets.
Technical Specifications
| | |
| --- | --- |
| Magnification | 3.5x |
| Objective Size (mm) | 35 |
| Bullet Drop Compensator | Yes |
| Length (in) | 8 |
| Weight (oz) | 14.0 w/out mount |
| Illumination Source | Fiber Optics & Tritium |
| Reticle Pattern | Horseshoe w/ Target Reference System |
| Day Reticle Color | Red |
| Night Reticle Color | Red |
| Calibration | 0.308 |
| Bindon Aiming Concept | Yes |
| Eye Relief (in) | 2.39 |
| Exit Pupil (mm) | 10 |
| Field of View (Degrees) | 5.5 |
| Field of View @ 100 yards (ft) | 28.9 |
| Adjustment @ 100 yards (clicks/in) | 3 |
| Mount | TA51 |
| Mount Comes With | TA51 |
| Housing Material | Forged Aluminum |
Questions on Trijicon ACOG 3.5x35 Scope Dual Illuminated Red Horseshoe .308 M240 BDC Reticle w TA51 Mount
No questions asked yet
Ask Your Own Question