Trijicon ACOG 3.5x35mm Dual Illuminated Scope Horseshoe Ballistic Reticle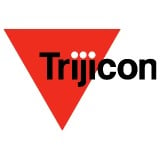 Trijicon ACOG 3.5x35mm Dual Illuminated Scope Horseshoe .223 Ballistic Reticle TA11H
ACOG Picatinny Rail Adapter
Waterproof
Fogproof
Dual Illum. Red Horseshoe Reticle - 5.56 / .223
Made in the USA
Trijicon ACOG 3.5x35mm Dual Illuminated Scope Horseshoe Ballistic Reticle description
Trijicon ACOG 3.5x35mm Dual Illuminated Scope Horseshoe .223 Ballistic Reticle TA11H
ACOG 3.5x35 scope with Red Horseshoe BAC Reticle and Target Reference System-the ranging reticle is calibrated for 5.56 (.223 cal.) flat-top rifles to 1000 meters. Includes Flat Top Adapter. Daytime illumination is provided by fiber optics and Tritium illuminates the scopes at night.
Trijicon produces battle-proven aiming systems that deliver rapid target acquisition and increased hit potential under any lighting conditions. Their self-luminous aiming systems empower you to execute any shot with complete confidence in bright light, low light or no light at all.
Although ACOGs have many features which are very advantageous for military use, they're equally well adapted for sporting and tactical applications. These compact telescopic sights are internally adjustable, with tritium illuminated reticles for use in low-light scenarios.
Contents:
- 1 Flattop Adapter for Military Style Rail
- 1 3.5x35 Scopecoat
- 1 Lens Pen
- 1 Trijicon Logo Sticker
- 1 ACOG BAC Manual
- 1 Warranty Card
Technical Specifications
- Magnification: 3.5x
- Objective Size: 35mm
- Bullet Drop Compensator: Yes
- Length: 8"
- Weight: 14 oz.
- Illumination Source: Fiber Optics & Tritium
- Reticle Pattern: Horseshoe with Target Reference System
- Day Reticle Color: Red
- Night Reticle Color: Red
- Calibration: 0.223
- Eye Relief: 2.4"
- Exit Pupil: 10mm
- Field of View (Degrees): 5.5
- Field of View at 100 yards: 28.9'
- Adjustment at 100 yards (clicks/in): 3
- Mount Comes With: Carry Handle
- Housing Material: Forged Aluminum
- Color: Black
Questions on Trijicon ACOG 3.5x35mm Dual Illuminated Scope Horseshoe Ballistic Reticle
No questions asked yet
Ask Your Own Question