Trijicon ACOG 4x32 Scope Dual Illuminated Red Crosshair 223 Ballistic Reticle TA51 Mount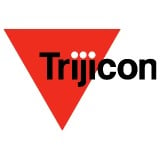 0% APR for 3 or 12 months or interest bearing for 18 months*
The 4x32 ACOG scope provides a dual-illuminated reticle using fiber optics and tritium for a bright aiming point in any light condition. The ranging reticle allows for bullet drop compensation out to 600 meters without any manual adjustments.
 The TA31-CH also includes:

1 Flattop Adapter for Military Style Rail (TA51)
1 4x32 Scopecoat (TA64)
1 LENSPEN® (TA56)
1 Lanyard Assembly for Adjuster Caps (TA71E)
1 Trijicon Logo Sticker (PR15)
1 ACOG BAC Manual
1 Warranty Card
Trijicon ACOG 4x32 Scope Dual Illuminated Red Crosshair 223 Ballistic Reticle TA51 Mount description
The Trijicon ACOG (Advanced Combat Optical Gunsight) is a combat proven, dual illuminated optic designed to be used under any lighting conditions. The extremely durable Trijicon 4x32 ACOG optic combines the precision necessary for distance marksmanship with CQB speed and both-eyes open shooting to maximize hit potential at any distance, at any time.
Military-Grade Aluminum Alloy Housing Forged 7075-T6 aircraft aluminum alloy housing provides for a nearly indestructible sighting system
Longer Eye-Relief Maximum eye-relief for larger caliber rifles and large exit pupil for faster target acquisition
Internally Adjustable Since only the prism housing moves, the ACOG is much more rugged than the conventional designs
Trijicon Fiber Optics Automatically adjusts the brightest level and contrast of the reticle to available light conditions
Trijicon Tritium Phosphor Lamp Aiming reticle glows in low-light conditions for quick target acquisition. Lamp is guaranteed to illuminate up to 15 years.
Totally Battery-Free ACOG delivers increased hit potential in all lighting conditions - without the use of failure-prone batteries
Broad Band Anti-Reflective Coated Lenses - Multi-coated lenses provide superior clarity and light gathering capabilities with zero distortion.
This Trijicon ACOG scope is proudly made in U.S.A.
Lifetime Warranty
Technical Specifications
Specifications for Trijicon TA31 ACOG 4x32 Scope
| | |
| --- | --- |
| Magnification | 4x |
| Objective Size (mm) | 32 |
| Bullet Drop Compensator | Yes |
| Length (in) | 5.8 |
| Weight (oz) | 9.9 |
| Illumination Source | Fiber Optics & Tritium |
| Reticle Pattern | Donut |
| Day Reticle Color | Red |
| Night Reticle Color | Center Red |
| Calibration | 0.223 |
| Bindon Aiming Concept | Yes |
| Eye Relief (in) | 1.5 |
| Exit Pupil (mm) | 8 |
| Field of View (Degrees) | 7 |
| Field of View @ 100 yards (ft) | 36.8 |
| Adjustment @ 100 yards (clicks/in) | 2 |
| Mount Comes With | Carry Handle |
| Housing Material | Forged Aluminum |
Questions on Trijicon ACOG 4x32 Scope Dual Illuminated Red Crosshair 223 Ballistic Reticle TA51 Mount
No questions asked yet
Ask Your Own Question