Trijicon ACOG 4x32mm Dual Illuminated Scope Green Chevron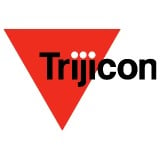 Trijicon ACOG 4x32mm Dual Illuminated Scope Green Chevron TA31F-G
Adapted from the battlefields, US Forces have begun improving this proven Trijicon ACOG scope by adding a small red dot sight on top for close encounter missions. Trijicon has now created a similar model for the public, the TA31F-G-RMR. The main Trijicon ACOG 4x32 green chevron scope provides a dual-illuminated reticle using fiber optics and tritium for bright aiming point in any light condition. The ranging reticle allows for bullet drop compensation out to 800 meters without any manual adjustments. A Trijicon RMR sits on top with a 3.25 MOA aiming dot.
Superior Quality Glass Lenses

Multi-coated lenses provide superior clarity and light transmitting capabilities with zero distortion.
Rugged Aluminum-Alloy Housing

Forged 7075-T6 aircraft aluminum-housing provides for a nearly indestructible sighting system.
Fixed Magnification

Less moving parts than a variable optic equals more durability. Eleven magnifications are available.
Waterproof up to 100 Meters

Dry-nitrogen filled to eliminate fogging. Five times more waterproof than military standard requirements.
Both Eyes Open Design

The ACOG can be used as a CQB sight when shooting both eyes open utilizing the Bindon Aiming Concept.
Trijicon ACOG 4x32mm Dual Illuminated Scope Green Chevron description
Trijicon ACOG 4x32mm Dual Illuminated Scope Green Chevron TA31F-G
ACOG 4x32 Scope with Green Chevron BAC Flattop Reticle-includes Flat Top Adapter. The chevron reticle is designed to be zeroed using the tip at 100 meters. The width of the chevron at the base is 5.53 MOA which is 19 in. at 300 meters. This allows range estimation for silhouette targets. Features dual illumination (Fiber optics provides daylight illumination and tritium illuminates reticle at night). The ranging reticle is calibrated for 5.56 (.223 cal.) flattop rifles out to 800 meters.

The TA31F-G also includes:

- 1 Flattop Mount
- 1 4x32 Scopecoat
- 1 Lens Pen
- 1 Trijicon Logo Sticker
- 1 ACOG Manual
- 1 Warranty Card
Technical Specifications
- Magnification: 4x
- Objective Size: 32mm
- Bullet Drop Compensator: Yes
- Length: 5.8"
- Weight: 9.9 oz. without mount
- Illumination Source: Fiber Optics & Tritium
- Reticle Pattern: Chevron
- Day Reticle Color: Green
- Night Reticle Color: Green
- Calibration: 0.223
- Eye Relief: 1.5"
- Exit Pupil: 8 mm
- Field of View (Degrees): 7
- Field of View at 100 yards: 36.8'
- Adjustment at 100 yards (clicks/in): 2
- Mount: TA51
- Mount Comes With: TA51
- Housing Material: Forged Aluminum
- Color: Black
Questions on Trijicon ACOG 4x32mm Dual Illuminated Scope Green Chevron
No questions asked yet
Ask Your Own Question