ATN Power Weapon Kit - External Power supply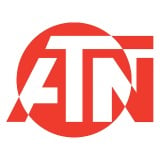 ATN Power Weapon Kit - External Power supply
16,000 mAh Battery Pack
USB to Micro USB w/ L Shape Connector
Water Resistant Rubber Seal
Adjustable Buttstock Pouch
ATN Power Weapon Kit - External Power supply description
The ATN Extended Power Kit gives you plenty of juice whenever and wherever you need it. Up to 22 hrs of continuous use. Easy to recharge and can power other devices.
Included:
16,000 mAh Battery Pack
USB to Micro USB w/ L Shape Connector
Water Resistant Rubber Seal
Adjustable Buttstock Pouch
Questions on ATN Power Weapon Kit - External Power supply
---
Q: Do you send to Europe ( UNITED KINGDOM)
A: Hi Andrzej. We certainly do ship this external power supply kit to UK. Please let us know if you have any further questions.
---
Ask Your Own Question