ATN PVS14-2 Night Vision Monocular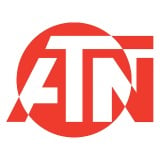 US Military design
Multi Purpose Unit
Hand held monocular
Hands-free goggle (optional helmet mount)
Mil Spec Headgear
Limited Two-Year Warranty
ATN PVS14-2 Night Vision Monocular description
New for 2014, ATN introduces the ATN PVS14/6015-2 model. This is a standard Gen 2 variation of the ever popular PVS14 multi-purpose monocular.
This mil-spec design unit has all the standard feature which made it so popular with military and law enforcement personnel.
Rugged design, adaptability to various applications (photo, video, weapons, head gear, etc), and compact size make this unit the number one choice in it's class.
Up until now ATN made this device with Gen 3 tubes and higher. This made it un-affordable to an average user.
With the introduction of the Gen 2 tubes to the PVS14 lineup, it is sure to become common place in home security and other consumer applications.
Each ATN PVS14-2 Night Vision Monocular ships with:
Instruction Manual
Lens Tissue
Soft carrying Case
Warranty card
Neck Cord
Packing box
Lens Cap
1.5 volt AA battery
Demist shield
Head Mount Assembly
Sacrificial filter
Gen 2 Night Vision
Please note that most high end night vision devices are built per order. It may take 3-5 days or more for your order to ship. If timely shipping is important to you, please, contact us to verify availability prior to ordering.
2nd generation is primarily used by law enforcement or for professional applications. This is because the cost of a 2nd Gen. unit is approximately $500.00 to $1000.00 more then a 1st Gen. The main difference between a 1st and a 2nd generation unit is the addition of a micro-channel plate, commonly referred to as a MCP. The MCP works as an electron amplifier and is placed directly behind the photocathode. The MCP consists of millions of short parallel glass tubes. When the electrons pass through these short tubes, thousands more electrons are released. This extra process allows 2nd generation units to amplify the light many more times then 1st generation giving you a brighter and sharper image. 2nd Gen. IIT standard 2nd generation tubes are high quality with exceptional brightness and resolution. Each tube has a micro channel plate, multi-alkaline photocathode with built-in power supply.
2nd Gen. IIT Features:
• Photo Cathode type: Multi-Alkali
• Resolution from 40 to 45 lp/mm
• Signal-to-Noise Ratio from 12 to 20
• 5,000+ hour tube life
Delivery Time and Manufacturing Process for ATN PVS14-2 Night Vision Monocular:
Most of our manufacturers do not keep products like ATN PVS14-2 Night Vision Monocular assembled on the shelf. Night Vision tubes are kept separate from the body of the unit. When the order is placed, the manufacturer starts the order processing and assembly process which includes the following:
Order processing

- we collect all the necessary information including address and phone numbers. We also make sure that our customer ordered the correct product for their needs and that the product can be exported by US law to the country of destination. In some cases a signed export compliance form is required.

QC

- in this step the manufacturer will inspect all individual parts which will be used to assemble the night vision device for any defects.

Production & Assembly

- during production, all the parts are put together. Night Vision tubes in inserted into the body of the unit and all the complex electronics for the device are connected. This process takes place in a special lab called the "clean room" as even a small speckle of dust can cause undesired optical effect.

QA

- one the night vision device is assembled, it goes through a rigorous testing process to make sure it meets all the expected specifications and all parts function as expected. For this most manufacturers have a special "dark room" designed to allow testing of the units without causing incidental damage to the night vision tube by exposure to bright light.

Packaging

- this is a key process as well. In most case your night vision device will be shipped to you directly from the manufacturer but sometimes needs to be sent to us first. In either case items need to be packaged securely to avoid any kind of damage during transportation.

Shipping

- as described above items will most of the time ship from the manufacturer. For most domestic orders (unless shipping to POB or AFB) a premium shipper like FedEx or UPS will be used.
Only by following the above steps can we along with our manufacturers bring you - our customer - night vision products of highest quality, However as you can understand the above process can take several days to complete. For example if your device fails QA, the entire process restarts. Also at QC stage a manufacturer may realize that the tube they have in stock has a defect and a replacement tube needs to be ordered. Due to the complexity of this process, it is prudent to expect 3-4 business days for production and handling of the purchased device. Keep in mind that this process is designed to guarantee your satisfaction with the night vision device of your choice. It occasionally possible to expedite the process for urgent orders but addional fees or other restrictions may apply.
Questions on ATN PVS14-2 Night Vision Monocular
No questions asked yet
Ask Your Own Question