Bering Optics | Bering Night Vision | Night Vision Guys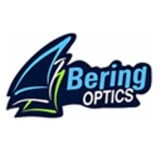 Bering Optics is an independent manufacturer of a full-line of night vision optics, red dot sights and accessories. 
Established in 2009, Texas-based Bering Optics is one of the few remaining manufacturers that creates and designs its own products. 
Bering Optics product parameters have no rounding or exaggerations - the consumer gets exactly what is advertised. 
To ensure customer satisfaction, all products come with the Limited Lifetime Warranty for optical and mechanical parts. Furthermore, all products pass a quality check before being shipped to the customer.