Vortex Riflescopes and Binoculars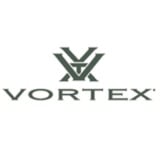 Offering you the finest in rugged optics comes about by paying attention to detail in every aspect of our business. Vortex are fanatics about doing things right. This way you can have the utmost confidence in our products—all worry cast aside. They are constantly listening to you for feedback and ideas on new products and innovative features so you can appreciate and enjoy the best in optical performance.
All of Vortex optics are designed, engineered, pre-inspected and serviced in their modern American family owned facility to ensure you receive the best products and service for your hard earned dollar. Vortex Optics has dealers located throughout the US, Canada, United Kingdom, Europe, South Africa, Australia and elsewhere. Night Vision Guys is proud to be one of them.  Vortex attend all major trade shows in the hunting, tactical and birding/observation markets.
Vortex Riflescopes are among most in-demand optics on the market.  If you are looking for one oftheir top models, be sure to plan your purchase ahread to allow for timely delivery.  It is not uncommon for popular scopes to be on back order for 6 months.