Burris Optics 3-12x44 Eliminator III Laser Rangefinder Riflescope X96 Reticle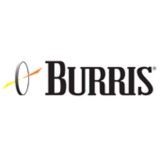 Burris Optics 3-12x44 Eliminator III Laser Rangefinder Riflescope X96 Reticle
X96 Illuminated Reticle, 2nd Focal Plane
Class 1 Eye-Safe IR Laser Rangefinder
Effective Range from 50-1200 yards
Ballistic Drop Compensation Computer
1/8 MOA/Click Impact Point Correction
50 MOA Windage/Elevation Adjustment
Capped Finger-Adjustable Turrets
Anodized 6061-T6 Aluminum Housing
Index Matched Fully Multi-Coated Optics
Nitrogen-Filled, Water and Fogproof
Burris Optics 3-12x44 Eliminator III Laser Rangefinder Riflescope X96 Reticle description
Burris Optics 3-12x44 Eliminator III Laser Rangefinder Riflescope X96 Reticle 
When every second counts the Burris Optics 3-12x44 Eliminator III Laser Rangefinder Riflescope eliminates the need to waste time switching between your rangefinder and rifle - just tap, adjust your aim, and pull the trigger. Optically, it is outfitted with a wide and versatile zoom range and an objective that has competent low-light capabilities without being oversized. Index matched, multi-coated optics boost the low-light abilities while also improving color rendition and contrast. 
The laser rangefinder, that accurately ranges targets from 50 to 1200 yards, is complemented with a built-in inclinometer that measures the upward or downward angle relative to the target. A bullet drop compensation system that uses the measured range, angle, and user-inputted information on the cartridge in use, to activate and illuminate an adjusted aim point on the reticle. The scope can be programmed for hundreds of commercial loads or, if shooting custom rounds, users may choose a commercial load with specs most closely matching the custom rounds.
Designed to withstand the rigors of the wild, the Burris Optics Eliminator III Laser Rangefinder's housing is made of durable and lightweight 6061 T6 aluminum with a scratch and corrosion-resistant matte-black anodized finish. Its one-piece main-tube is nitrogen-filled and O-ring sealed to give it waterproof and fogproof performance. For a solid connection, the scope mounts on standard Picatinny/Weaver rail systems.
Optical Performance

3-12x zoom magnification
44mm objective lens
Index-matched, Hi-Lume multi-coated optics

Increases light transmission
Improves color rendition and contrast
Reduces glare

33-9' field of view at 100 yards
3.5-4" eye relief
16-4.2mm exit pupil
Rangefinder

Class 1 eye-safe IR laser
Effective range:

Deer: 50-750 yards
Reflective target: 50-1,200 yards

Ranging accuracy:

<100 yd: ±1 yd
100-550 yd: ±2 yd
550+ yd: ±3 yd

Measures distance in yards or meter
Runs on one included CR123A battery
X96 Reticle

Partially-illuminated
Five selectable brightness settings
Crosshairs with dots for windage and BDC adjustments
Illuminated dots automatically illuminated to show proper aiming point
Non-illuminated Windage offset dots further improves accuracy
Reticle placed on the rear (second) focal plane
Parallax-free out to 50 yards
Technologies

Built-in inclinometer

Measures upward or downward angle relative to target
Measures angles up to ±45°, relative

Ballistic compensation algorithm:

Uses range, angle and ammo to provide an adjusted range
Illuminates the appropriate BDC aiming point on reticle
Program ammo load for improved ballistic drop compensation calculation
Designed for use with centerfire rifles only
Programming saves in memory and is retained when changing batteries

Adjusts aiming point for magnification scope is set to
Displays an error if the range measured is further than the ammunition's maximum effective distance
Use and Handling

Turrets

Capped to prevent dirt and mud from entering mechanism
Caps also prevent accidental adjustments when moving through dense brush
Resettable to zero after initial sighting

1/8 MOA per click shot compensation
±25 MOA windage/elevation adjustment range
Adjustable objective parallax correction
In-view LED display shows adjusted aiming point, range, battery status, and windage hold-off
Activation

Dual buttons for left or right-hand shooter
Placed forward on scope for easy use with support hand without moving it too much

Reticle brightness and set-up buttons discreetly placed out of the way
Construction Details

Mount

Integrated 6.9" Picatinny/Weaver rail
No rings required

6061 T-6 aluminum housing
One-piece main-tube
Scratch and corrosion-resistant matte-black anodized finish
Nitrogen-filled, water and fogproof
Double, internal-spring tension system holds zero through shock, recoil, and vibrations
Weight: 28.8 ounces, including mount and battery
Technical Specifications
Riflescope
Magnification
3 - 12x
Objective Lens Diameter
44 mm
Reticle
X96 Duplex ranging
Rear (second) focal plane
Field of View
33.0 - 9.0' @ 100 yd / 11.0 - 3.0 m @ 100 m
Eye Relief
3.5 - 4.0"
Exit Pupil Diameter
16.0 - 4.2 mm
Impact Point Correction
1/8 MOA per click
Windage/Elevation Adjustment
±25 MOA
Parallax Correction
Adjustable objective
50.0 yd / 45.7 m to infinity
Rangefinder
Laser
Class 1 eye-safe IR
Metering Range
50.0 - 1200 yd / 46.0 - 1100 m
Accuracy
<100 yd / 91 m: ±1 yd / 1 m
100 - 550 yd / 91 - 503 m: ±2 yd / 1.8 m
>550 yd / 503 m:±3 yd / 2.7 m
Battery
1 x CR123A battery
General
Mount
Picatinny/Weaver rail
Construction
6061 T-6 aluminum
Weatherproofing
Nitrogen-filled, water and fogproof
Operating Temperature
15 to 122°F / -10 to 50°C
Length
13.5" / 34.3 cm
Weight
28.8 oz / 816.5 g, including mount and battery
Packaging Info
Package Weight
3.25 lb
Box Dimensions (LxWxH)
17.4 x 4.7 x 4.0"
Questions on Burris Optics 3-12x44 Eliminator III Laser Rangefinder Riflescope X96 Reticle
---
Q: Maybe I am overlooking it but what kind of warranty comes with this scope also can a sunshade be added to this scope
A: Hi Rick. Every Burris optic is covered by the Burris Forever Warranty. They will repair or replace your Burris optic if it is damaged or defective. The warranty is automatically transferred to future owners. No repair or replacement charge No warranty card needed No receipt needed No questions asked The Burris Forever Warranty does not cover loss, theft, deliberate damage or cosmetic damage that does not hinder the performance of the product.
---
Ask Your Own Question