ATN X-Sight-4k 5-20x Buck Hunter Daytime Digital Rifle Scope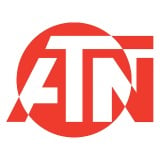 ATN X-Sight-4k 5-20x Day Only Digital Hunting Rifle Scope
Ulta High Definition 4K Sensor
Record Video in 1080P 120fps
Smart Shooting Solution
Wifi / Bluetooth
Recoil Activated Video
Smart Range Finder
up to 18 hours battery life
Included accessories for ATN X-Sight-4K 5-20x Buck Hunter:
Scope Cover, USB-C Cable, Sun Shade, Rubber Eye Cup, QRG Manual
ATN X-Sight-4k 5-20x Buck Hunter Daytime Digital Rifle Scope description
ATN X-Sight-4k 5-20x Buck Hunter Day Only Digital RifleScope
For the first time ever, ATN delivers a dedicated day only digital riflescope.  DGWSXS5204KB is part of the new 4K line of X-Sight riflescopes which offer doubled processing capability, better sensors and view finder, full HD video and audio recording, smooth zoom, WiFi, GPS, and mobile app integration.  This is great news for those who live in states which do not allow night vision hunting.  You can safely hunt with this ATN X Sight 4k daytime digital rifle scope and get the benefits of all the technological advancements it is equipped with.  
From ATN about X-Sight-4K 5-20x Buck Hunter Daytime Digital Riflescope
Building on the success of the X-Sight II HD, we have developed a ground breaking new system surpassing all expectations. We are proud to present a new series of products that delivers a profoundly new experience! The X-Sight 4K Daytime scope offers you higher resolution and faster optics, allowing for a faster image to form on the new HD Display. Our New 4K Ultra HD Sensor and Duel Core Processor gives you the power to Record Video and WiFi Stream at the same time! You wanted longer lasting power capabilities? You got it! The X-Sight 4K Daytime scope includes a long lasting internal Lithium Ion Battery, allowing for up to 18 hours of power. The X-Sight 4K classic design allows you to use your traditional 30 mm mounting rings that will allow you to have eye relief while using the rifle you want. Sighting your scope has never been easier with our One Shot Zero feature. Plus, a slew of other features, you have come to expect from the ATN Smart HD Optics line.
Technical Specifications
| | |
| --- | --- |
| SKU | DGWSXS5204KB |
| Magnification | 5-20x |
| Field of view at 1000 yds | 240 ft (5°) |
| Sensor | |
| Core | ATN Obsidian IV Dual Core |
| System Resolution | 600 lp/mm |
| Micro Display | 1280x720 HD Display |
| Eye relief | 90 mm |
| Video Record Resolution | 1080p @ 30/60/120 fps |
| Ballistic Calculator | Yes |
| WiFi (Streaming, Gallery, & Controls) | iOS & Android |
| Bluetooth | Yes |
| 3D Gyroscope | Yes |
| 3D Accelerometer | Yes |
| E-Barometer | Yes |
| Smart Range Finder | Yes |
| RAV (Recoil Activated Video) | Yes |
| Electronic Compass | Yes |
| Smooth Zoom | Yes |
| Reticles | Multiple Patterns & Color Options |
| Microphone | Yes |
| Micro SD card | 4 to 256 Gb |
| Micro USB, type C | Yes |
| Mount | 30 mm Standard Rings (included) |
| Battery life (Li-ion) | 18 + hrs |
| Battery type | Internal Lithium Ion Battery |
| Waterproof rating / IP rating | Weather resistant |
| Dimensions (body only) | 14.9"x3"x3"/ 379x76x76 mm |
| Weight | 2.2 lb / 1.01 kg |
| Warranty | 2 years |
Questions on ATN X-Sight-4k 5-20x Buck Hunter Daytime Digital Rifle Scope
---
Q: ATN X-Sight-4k 5-20x Buck Hunter Daytime Rifle Scope Hello, I am interested in the new ATN X-Sight-4K May I ask, this new model do not have Night Vision function, right? Is it ok to have it export to Hong Kong? If so, I would like to proceed to pre-ordering. Look forward to your reply, thanks Jack
A: Hi Jack. These daytime digital scopes are not exportable to Hong Kong.
---
Ask Your Own Question