NVG PVS-14 3rd Gen Manual Gain-Elbit White Phosphor-64-76lp/mm (W/Tube Date Sheet) - Minimum FOM 1800, SNR 26+
Model no:
NVG-PVS-14-G3-MG-FOM1800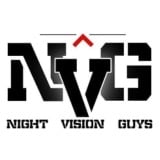 0% APR for 6 or 12 months or interest bearing for 36 months*
3rd Gen NVG PVS-14 Manual Gain-White Phosphor-64-76lp/mm
Advanced Auto Gated US Gen 3+ Elbit Tube Manual Gain
Mil Spec Optics
Rugged Military design system
Tactical Multifunctional Multi-Purpose Unit
Hand held monocular
Hands-free goggle (optional helmet mount)
Mil Spec Headgear

SN 26+ min

FOM: 1800 minimum

64-76lp/mm resolution Minimum 

Limited Two-Year Warranty
NVG PVS-14 3rd Gen Manual Gain-Elbit White Phosphor-64-76lp/mm (W/Tube Date Sheet) - Minimum FOM 1800, SNR 26+ description
3rd Gen NVG PVS-14 Manual Gain-White Phosphor-64-76lp/mm
With millions of systems deployed the NVG PVS-14 gen 3 White Phosphor night vision monocular is the standard military issue night vision goggle for the US/NATO military forces and is the all-around best multi-functional night vision monocular available. Head, helmet or weapon mounted (in conjunction with red-dot and collimating sights) the PVS-14/6015 allows the user to maintain their night adapted vision in one eye while viewing night vision image with 40-degree field of view. Equipped with Elbit auto gated image intensifier tube that provides crisp image and increased mobility and tactical awareness. Infrared LED (with indicator) provides total darkness capability. System is weapons rated for 5.56x45mm NATO. Ideal night vision system for hunting, security, navigation, home defense, wildlife management and surveillance.
Full kit includes Mil-Spec Headmount Assembly USGI "Skullcrusher"(A3144268), Objective Lens Cap (A3144318), PVS-14 Demist Shield (A3256353), PVS-14 Sacrificial Window (A3144264), PVS-14 J-Arm Headset Adapter( A3256347), PVS-14 Neck Cord, AA Battery(1) and Operating Manual and Soft Case.
No international orders. Export of the commodities described herein is strictly prohibited without a valid export license issued by the U.S. Department of State Office of Defense Trade Controls prescribed in the International Traffic in Arms Regulation (ITAR), Title 22, Code of Federal Regulations, Parts 120-130.
Gen WPT Night Vision
Please note that most high end night vision devices are built per order. It may take 3-5 days or more for your order to ship. If timely shipping is important to you, please, contact us to verify availability prior to ordering.
In ATNs continuing effort to supply our clients with cutting edge Night Vision solutions we are proud to introduce a new line of select units based on ATN White Phosphor Technology© (WPT™). Studies show that nighttime scenes appear remarkably more natural in black and white versus the usual green. B&W provides clearer information about contrast, shapes and shadows. ATNs White Phosphor Technology© provides users with this natural B&W night vision image. Operators that tested units that use ATN WPT™ reported a significantly better degree of detail, overall contrast, full moon similarity and range of shades. WPT™ provides more discriminating shades of intensity between white and black than between green and black resulting in better contrast and depth perception then when compared to green phosphor NVG's. The majority of the WPT™ performance characteristics are on par or better then the latest Gallium Arsenide based image intensifier tubes. WPT™ specifications include typical resolution of 68lp/mm (with some over 74lp/mm) and Signal-to-Noise figures as high as 25. 7 out of 10 users name WPT™ as a "Night Vision Preference" when compared with common green night vision, especially in an urban environment. "No lab testing needed on WPT™ – the depth perception is phenomenal and noticeably better than what I used in the past." – SOF Operator K. WPT™ is available now in limited quantities in a wide variety of systems such as ATN PVS14/6015 tactical monocular, ATN NVM-14 multifunctional pocket-scope/goggle, ATN Marsx4 and ATN Marsx6 medium to long range weapon sights and on the FIITS-14 where WPT™ is optically fused with thermal imaging. Designed for Special Ops WPT™ is not a toy. If your life depends on your gear and you want to improve your operational effectiveness you should check it out.
| | |
| --- | --- |
| Photo Cathode type: | Multi-Alkali |
| Image output: | Black & White image output |
| Resolution: | 60 - 74 lp/mm |
| Signal-to-Noise Ratio: | 18-26 ( 22 Typical ) |
| Tube life: | 10,000 hour |
Delivery Time and Manufacturing Process for NVG PVS-14 3rd Gen Manual Gain-Elbit White Phosphor-64-76lp/mm (W/Tube Date Sheet) - Minimum FOM 1800, SNR 26+:
Most of our manufacturers do not keep products like NVG PVS-14 3rd Gen Manual Gain-Elbit White Phosphor-64-76lp/mm (W/Tube Date Sheet) - Minimum FOM 1800, SNR 26+ assembled on the shelf. Night Vision tubes are kept separate from the body of the unit. When the order is placed, the manufacturer starts the order processing and assembly process which includes the following:
Order processing

- we collect all the necessary information including address and phone numbers. We also make sure that our customer ordered the correct product for their needs and that the product can be exported by US law to the country of destination. In some cases a signed export compliance form is required.

QC

- in this step the manufacturer will inspect all individual parts which will be used to assemble the night vision device for any defects.

Production & Assembly

- during production, all the parts are put together. Night Vision tubes in inserted into the body of the unit and all the complex electronics for the device are connected. This process takes place in a special lab called the "clean room" as even a small speckle of dust can cause undesired optical effect.

QA

- one the night vision device is assembled, it goes through a rigorous testing process to make sure it meets all the expected specifications and all parts function as expected. For this most manufacturers have a special "dark room" designed to allow testing of the units without causing incidental damage to the night vision tube by exposure to bright light.

Packaging

- this is a key process as well. In most case your night vision device will be shipped to you directly from the manufacturer but sometimes needs to be sent to us first. In either case items need to be packaged securely to avoid any kind of damage during transportation.

Shipping

- as described above items will most of the time ship from the manufacturer. For most domestic orders (unless shipping to POB or AFB) a premium shipper like FedEx or UPS will be used.
Only by following the above steps can we along with our manufacturers bring you - our customer - night vision products of highest quality, However as you can understand the above process can take several days to complete. For example if your device fails QA, the entire process restarts. Also at QC stage a manufacturer may realize that the tube they have in stock has a defect and a replacement tube needs to be ordered. Due to the complexity of this process, it is prudent to expect 3-4 business days for production and handling of the purchased device. Keep in mind that this process is designed to guarantee your satisfaction with the night vision device of your choice. It occasionally possible to expedite the process for urgent orders but addional fees or other restrictions may apply.
Technical Specifications
Resolution: 64-76lp/mm Minimum

Signal to Noise (SN): 26+ (min) 

FOM: 1800 minimum

Film: Thin-Film
Gate: Manual Gain
Magnification: 1×
Field of View: 40°
Objective Lens: f/1.2
Eyepiece Lens: EFL 26 mm
Diopter Adjustment: +4 to −6
Range of Focus: 25 cm to infinity
Voltage Required: 1.5 Volts
Battery Type: One AA battery
Battery Life: Approx. 50 hrs at room temp
Weight: 12.4 oz (351.53 grams)
Dimensions: 4.5″ (L) × 2″ (W) × 2.25″ (H)
Operating Temperature: −51°C to +49°C
Questions on NVG PVS-14 3rd Gen Manual Gain-Elbit White Phosphor-64-76lp/mm (W/Tube Date Sheet) - Minimum FOM 1800, SNR 26+
---
Ask Your Own Question