Viper HS LR 6–24x50 FFP Riflescope XLR MOA Reticle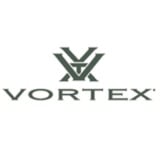 Brand New
In Stock , ready to ship
1 Unit Available
Viper HS LR 6–24x50 FFP Riflescope XLR MOA Reticle 
Vortex Viper HS LR (Hunting-shooting long-range) is a subset of Vortex Viper HS series designed to combine features from Viper HS riflescopes and long-range optics. This riflescope has an exposed elevation turret for dialing elevation; advanced optical system provides  a 4x zoom range for magnification versatility. This particular model comes with FFP (first focal plane) which is convenient for accurate holdover and ranging at all magnifications.
XLR Reticle (MOA )
Hashmarked MOA-based long range reticle with wind drift dots and 1 MOA wind reference subtensions. Good for long range shooters dialing for bullet drop or holding drop while using the reticle.
Viper HS LR 6–24x50 FFP Riflescope XLR MOA Reticle description
Brand New
In Stock , ready to ship
1 Unit Available
OPTICAL FEATURES

XD Lens Elements

Extra-low dispersion (XD) glass increases resolution and color fidelity,

resulting in crisp, sharp images.

XR Fully Multi-Coated

Proprietary coatings increase light transmission with multiple anti-reflective coatings

on all air-to-glass surfaces.

First Focal Plane Reticle  

Scale of reticle remains in proportion to the zoomed image.

Constant subtensions allow accurate holdover and ranging at all magnifications.
CONSTRUCTION FEATURES

Tube Size
30 mm diameter.
Single-Piece Tube

Maximizes alignment for improved accuracy and optimum visual performance,

as well as ensures strength and waterproofness.

Aircraft-Grade Aluminum  
Constructed from a solid block of aircraft-grade aluminum for strength and rigidity.
Waterproof

O-ring seals prevent moisture, dust and debris from penetrating the riflescope

for reliable performance in all environments.

Fogproof
Argon gas purging prevents internal fogging over a wide range of temperatures.
Shockproof
Rugged construction withstands recoil and impact.
Hard Anodized Finish
Highly durable low-glare matte finish helps camouflage the shooter's position.
ArmorTek
Ultra-hard, scratch-resistant coating protects exterior lenses from scratches, oil and dirt.
Tactical Elevation Turret  

Exposed elevation turret provides fast, accurate and easily read elevation adjustments.

Capped windage turret.

Side Focus

Adjustment located on riflescope's left side and is easily accessible from shooting position.

Provides optimal image focus and parallax removal.
INTERNAL MECHANISM DESIGN FEATURES

CRS Zero Stop

Customizable Rotational Stop (CRS) aids in return to zero

after dialing temporary elevation correction.

Precision-Force Spring System  

Uses premium components in the erector-spring system to ensure

maximum repeatability and ease of adjustment.

Precision-Glide Erector System

Uses premium components in the zoom lens mechanism to ensure

smooth magnification changes under the harshest conditions.
CONVENIENCE FEATURES

MAG-View Fiber Optic  
Provides a highly visible reference point for the magnification setting.
Radius Bar

Fiber optic turret rotation indicator provides a highly visible and tactile point of reference for turret rotations.

US Patent 7,937,879

Fast Focus Eyepiece
Allows quick and easy reticle focusing.
Technical Specifications
Brand New
In Stock , ready to ship
1 Unit Available
Magnification
6-24 x
Objective Lens Diameter
50 mm
Eye Relief
4.0 inches
Field of View
17.8-5.1 feet/100 yards
Tube Size
30 mm
Turret Style
Tactical Elevation
Capped windage
CRS Zero Stop
Adjustment Graduation
1/2 MOA click elevation
1/4 MOA click windage
Travel per Rotation
24 MOA elevation
12 MOA windage
Max Elevation Adjustment  
65 MOA
Max Windage Adjustment
42 MOA
Parallax Setting
50 yards to Infinity
Length
15.5 inches
Weight
22.4 ounces
Questions on Viper HS LR 6–24x50 FFP Riflescope XLR MOA Reticle
No questions asked yet
Ask Your Own Question