Pulsar Digital Night Vision | Pulsar Thermal Scopes | Night Vision Guys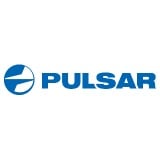 Professional line of Pulsar optic and electro-optic devices with enhanced functionality for experienced users and specialists in different spheres: hunting, animal research observation (incl. without direct visibility and in difficult atmospheric conditions), night and thermal photo and video shooting, search and rescue. Integration with external computer devices, with internet is a standard for development of new and modification of old products.
Night Vision Guys has been distributing Pulsar and its sister brands since inception. We have a deep understanding of Pulsar thermal imaging product capabilities and can provide invaluable advice on picking the right Pulsar optic for your specific application. From Pulsar thermal Apex riflscopes to digital night vision monoculars, this is the best place to buy. We offer the best prices and support on Pulsar digital night vision.
The latest line of Thermal Scopes like the awesome Trail XP50 are simply unbeatable. Pulsar also offer thermal clip-ons and a wide selection of thermal monoculars. It is hard to find a better brand for digital night vision and thermal imaging devices.