Armasight Nyx7 PRO GEN 2+ HD Night Vision Goggles
Model no:
NSGNYX7P0123DH1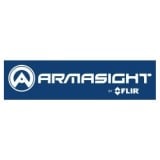 This product is no longer available
Compact and lightweight, rugged design
Waterproof
Head or helmet mountable for hands-free usage
Ergonomic, simple, easy to operate controls
Utilizes single CR123A lithium battery or AA Alkaline, Adapter included
Adaptable for use with cameras
Built-in Infrared illuminators and flood lens
Limited two-year warranty
Armasight Nyx7 PRO GEN 2+ HD Night Vision Goggles description
From Armasight about NYX7 PRO night vision goggles:
The Armasight Nyx-7 PRO generation 2 night vision goggles are an extremely rugged but compact bi-ocular night vision goggle. Built with the highest grade optics - and with simple, reliable electronics - the Nyx-7 PRO gives clear, bright night vision images. For hands-free use, it can be worn on the included ip-up head mount or optional universal helmet mount. For hand-held use, a number of optional afocal lenses are available for middle to long range observation, along with optional IR illuminators. Requiring only a single CR123 or AA battery for hours of night vision operation, the Armasight Nyx-7 PRO comes with built-in short range IR illuminator and IR and low battery indicators (displayed to the user in the eyepiece). Waterproof, rugged, light and compact the Armasight Nyx -7 PRO is the perfect hands free unit for the casual user right through to the most demanding professional.
From Night Vision Guys about NYX-7 PRO HD Night Vision Goggles:
Armasight NYX-7 PRO line of bi-ocular night vision goggles was clearly designed for professional use.  With features like manual gain control and higher generation night vision tubes, NYX-PRO caters tot he law enforcement and military markets.  The quality of optics utilized in these night vision goggles is superb.  That is the main factor differenciating NYX-7 PRO from the regular NYX-7 models.  Also manual gain control is only available on sellect PRO models but not on the regular NYX-7.
If you are an operator whose life depends on seeing at night and seeing well, NYX-7 PRO is built for you.  Reliable, rugged and super capable, these night vision goggles have everything a professional night vision operator has come to expect.  As always if you are set on purchasing one oft he NYX-7 PRO models, NightVisionGuys.com delivers the best price on all Armasight products. 
All Armasight NYX7 PRO biocular night vision goggles and NYX-7 PRO HD in particular ship with:
Battery adapter 1x CR123A 3V / 1x 2AA 1,5V

Goggle Kit #2

Instruction Manual with Warranty Card

Lens Cap

Lens Tissue

One Lithium Battery CR123A

Packing Box

Soft carrying Case
Technical Specifications
| | |
| --- | --- |
| IIT Generation | Gen 2+ (High Definition) |
| Resolution | 55-72 lp/mm |
| Magnification | 1x standard; 3x, 5x, 8x optional |
| Battery Life | 60 hrs |
| Lens System | F1.2, 27 mm |
| FOV | 40° |
| Range of Focus | 0.25 to infinity |
| Diopter Adjustment | -5 to +5 |
| Controls | Direct |
| Automatic Brightness Control | Yes |
| Bright Light Cut-off | Yes |
| Automatic Shut-off System | Yes |
| Infrared Illuminator | Yes (built in with flood lens) |
| IR Indicator | Yes (in FOV) |
| Low Battery Indicator | Yes (in FOV) |
| Power Supply | (1) 3 V lithium, or (1) AA Alkaline |
| Environmental Rating | Waterproof / MIL-810F Compliant |
| Operating Temperature | -40 to +50 °C |
| Dimensions | 165 x 117 x 75 / 6.5 x 4.5 x 2.9 (LxWxH, mm/in) |
| Weight | 0.48 / 0.9 (kg/lbs) |
| Warranty | 2 Years |
Questions on Armasight Nyx7 PRO GEN 2+ HD Night Vision Goggles
---
Ask Your Own Question